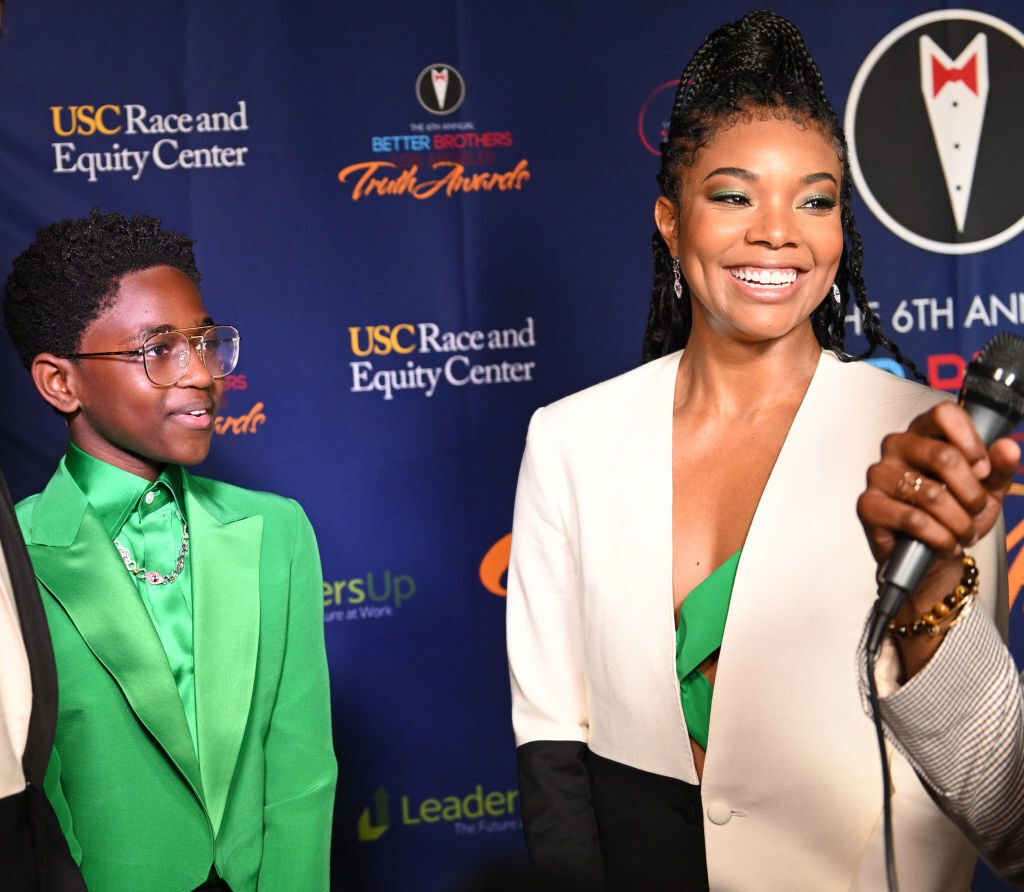 Zaya Wade opened up Tuesday with her secret on how she's maintained her mental health by journaling, saying it's a "peaceful" hobby for her.
In a candid conversation during a Maybelline Pride panel, Zaya said she enjoys writing daily entries along with short stories.
"I really, really enjoy writing," Zaya said. "It's very calming. I kind of escape into it and I can be writing for hours and not realize time just passes. It's peaceful. It brings me joy."
Zaya said some of her favorite authors include Rick Riordan, of "Percy Jackson & the Olympians" and Casey McQuiston of "Red, White and Royal Blue." The 14-year-old said she often shares her writing with her family too.
Zaya's father, Dwyane Wade, said that after reading one of her Greek mythology short stories, they realized that writing was her escape and they were able to see what's in her heart.
"This was the place that she could be herself before she was able to come out and be herself through her writings," Dwyane said. "You can see her creating this world. There's this imaginary world. And she wanted to see it. She just created it through grief."