'Barbie': Life in Plastic, It's Fantastic
Out of the box and into the real world …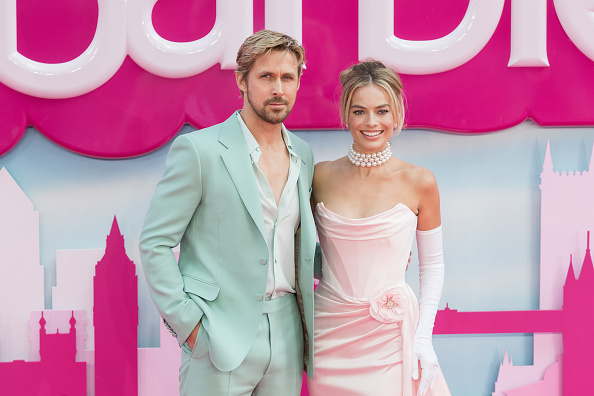 Los Angeles — Warner Bros. pictures provided theaters with a massive splash of pink with the film event, "Barbie." This movie made a splash with critics and audiences alike with a 90% on rottentomatoes.com. The comedy-drama is a hilarious and subversive take on the classic Mattel doll line created back in the 50s. While the doll is inspirational with the amount of careers Barbie has, many women and men look at the doll as the reason for so many setbacks in feminism and social justice.
The film celebrates the doll's creation and history but is also self aware about the preconceived notions many have about the dolls. Margot Robbie is amazing as always, giving lots of warmth and hilarity to a character that is experiencing complex emotions in a simple world, until she reaches reality and the film veers into culture shock comedy. The movie is very reminiscent of live action films such as "Life Size," "Josie and the Pussycats" and "Scooby-Doo." Evoking the feelings of early 2000s films, is also the soundtrack for the movie. While many of the songs are not played in the film, the ones that are fit perfectly and hit massive emotional highs and lows.
The world of "Barbie" features many different types of Barbies with a diverse arrangement of roles, skin colors, and high ranking positions, while the Kens are there only for support. And also Allan, he's just there (Michael Cera is weirdly charming as him by the way). The supporting standout from the cast has to go to Ryan Gosling who, hilarious off screen interviews aside, channels his inner Kenergy to deliver a performance that is both gut busting and gut punching in its honesty and hilarity as Ken.
The film is director Greta Gerwig's third feature film and first studio blockbuster, Gerwig as shown in her previous films, "Lady Bird" and "Little Women," is an expert in capturing the female experience of growing up, what it means to be a woman, and how to meet the expectations in a world that doesn't seem ready for them. Margot Robbie is a professional at playing talented and beautiful characters who are cracking under the surface, which with Greta Gerwig's writing, is a match made in heaven.
To avoid spoilers, America Ferrara delivers a relatable performance as Gloria, a Mattel employee who is the catalyst for the plot and the heart of the movie while Robbie's Barbie is the soul, Gloria aids Barbie in figuring out what it truly means to be human. This connection goes deeper due to America Ferrara's breakout role in a film known as "Real Women Have Curves," which some critics believed was copied by Gerwig's own "Lady Bird."
It also noted that the rest of the Barbies are actresses that have appeared in many other coming of age stories focused on girlhood or womanhood, Issa Rae ("Insecure"), Nicola Coughlan ("Derry Girls"), and Sharon Rooney "(My Mad Fat Diary"). If I can praise one more thing about this film, it has to be the set design which is beautiful and also practical with minimal CGI used which captures the playsets and accessories used, some of them even being actual toys still in stores. Shout out to the pooping dog.
"Barbie" is a dream come true and even the trailer said it best, it is a film for those who love Barbie and a film for those who hate Barbie.
5 out of 5 Barbie boxes. Figure out how many times I said Barbie in this review and you'll win a Barbie.
Zipporah Pruitt, (she/her) is an L.A. homegrown journalist, who covers entertainment and culture. Follow her on Twitter and Instagram: @zippzapps.
Edited by Nykeya Woods
Support the Next Generation of Content Creators
Invest in the diverse voices that will shape and lead the future of journalism and art.
donate now
Support the Next Generation of Content Creators
Invest in the diverse voices that will shape and lead the future of journalism and art.
donate now