Being Black in Horror Isn't a Death Sentence, It's Empowering
Modern filmmakers are uplifting Black experiences across the horror movie spectrum.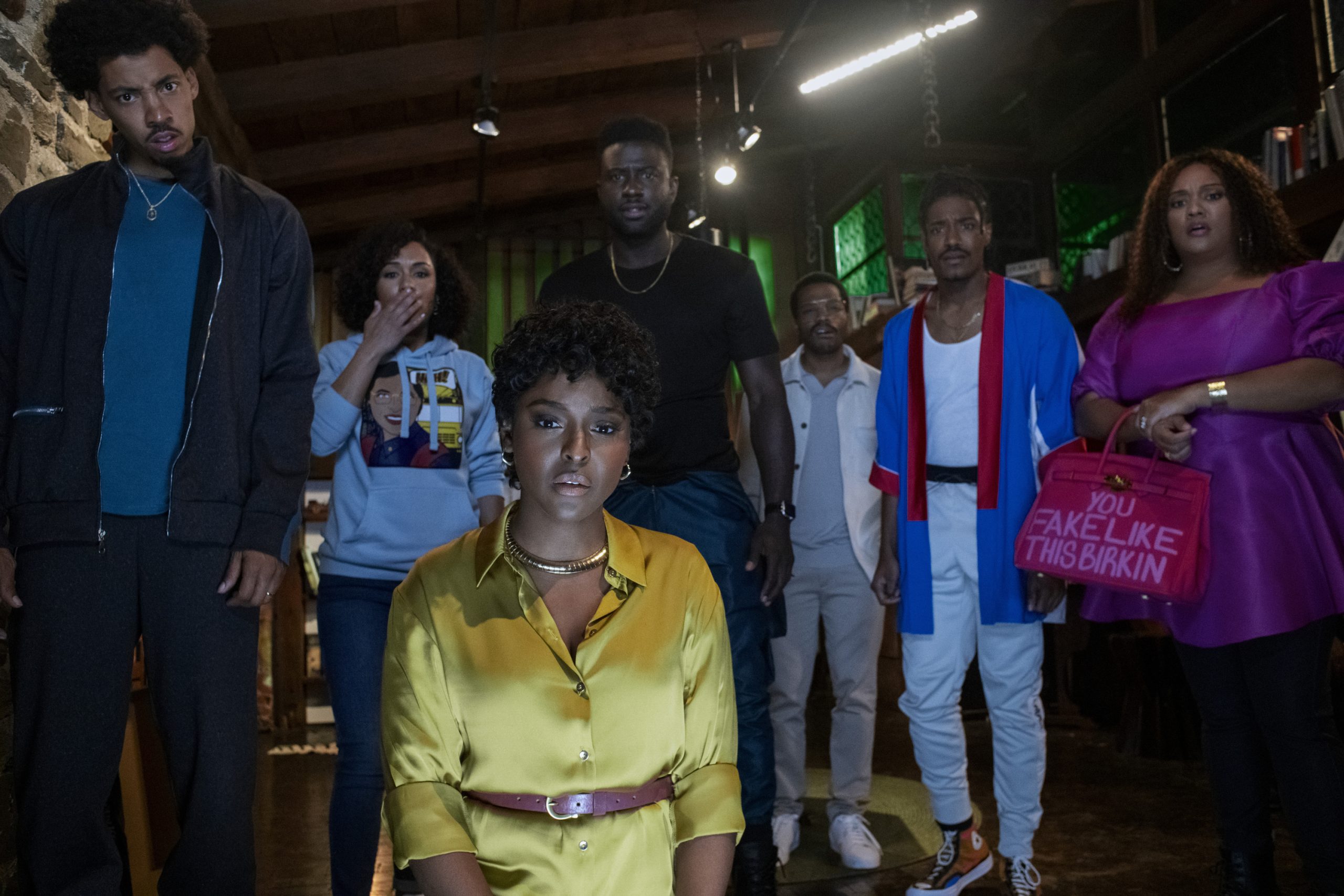 Oakland, CA — I'm hypercritical of all horror films — always paying close attention to the solidity of the plot and the quality of the acting. If a film is able to instill a sense of terror, I'm captivated. While I love the genre, I have never been a fan of its lack of diversity, and its long history of misrepresenting and even completely excluding Black people.
The blockbuster horror film formula seemed to be set in stone. Jump-scares often found the same format, with an ominous creature hiding in the shadows before violently attacking the protagonists. A family or group of friends would always find themselves in the midst of a supernatural issue. And, representation was not typically the focal point.
Black characters, in particular, were often used as tools for comedic relief, if they were featured at all. Horror films in the western world often delve into the complexities of white people and white families. Despite the incredibly wide scope of sub-genres, western horror films carry a legacy of decentering and continually exploiting and oversimplifying Black stories.
The pervasive stereotypes that manifest in Black characters in horror were shaped by the oversimplified and deeply offensive caricatures of Black people in minstrel shows. But as Black folks began to produce their own horror films in the 1970's, they created subgenres for Black audiences, and the first "Blaxploitation" horror films were released. Blacula (1972), Blackenstein (1973) and Dr. Black and Mr. White (1976) are stark examples of the kind of Black horror films that entered the mainstream.
As of recently, the horror film narrative seems to be transcending its white-supremacist roots. To many, the catalyst for such change is attributed to Jordan Peele's films. In 2017, Peele released the film Get Out which revived the sub-genre of Black horror films in mainstream media. In less than a decade, dozens of famous films and TV shows such as Lovecraft Country, the Candyman sequel, Nope and Swarm have succeeded on the big screen and on leading streaming platforms. Black audiences have expressed feelings of feeling seen and represented in such films. After all, horror films are much more effective in conveying terror when the characters are relatable and realistic.
The angle of such new-age horror is not as reliant on gore or mystery. Rather, the true horrors of such films lie in very-real fears that exist when living while Black. Depicting the horrors of modern life — the looming presence of police brutality, the extreme discomfort of being isolated and discriminated against — empower us Black viewers to feel understood in a society that inhibits such critical conversations. Even shows like Atlanta, which are not typically labeled as horror, have experimented in shifting the paradigm and centering Black stories across the varied subgenres of horror stories.
With the rise of horror films that center Blackness, I feel a sense of hope for the future. With films such as The Blackening further undermining the historically prejudiced and anti-Black tropes in horror, instead opting for a narrative of Black success. I never expected horror to become an avenue for self-reflection. But, Black actors, writers and filmmakers seem to be reigniting and spearheading the genre of horror — and by proxy, I (and millions of other Black people) get to experience horror through an empowering, inclusive lens.
Ivelisse Diaz, (she/they) is a college student studying psychology from Oakland, California.
Edited by Shaylyn Martos
Support the Next Generation of Content Creators
Invest in the diverse voices that will shape and lead the future of journalism and art.
donate now
Support the Next Generation of Content Creators
Invest in the diverse voices that will shape and lead the future of journalism and art.
donate now