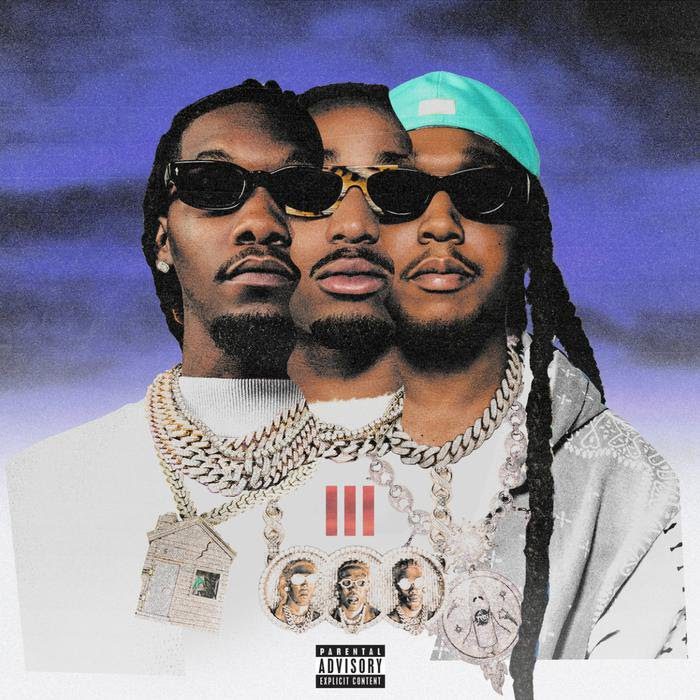 Migos latest album, "Culture III," debuts on the Billboard Hot 100 at No. 2 spot, while Polo G landed the No. 1 spot with his album, "Hall of Fame." According to Billboard, the rap group sold 130,500 equivalent album streams.
Last Friday, Migos returned with a deluxe version of Culture III, just a week after their initial release. The album features superstars Drake, Cardi B, Polo G, Justin Bieber and more. The release comes three years after their inaugural release of Culture in 2018.
The project comes after three single releases, "Need It," "Straightenin," and "Picasso." Quavo, Offset, and Takeoff formally debuted the album with a performance on The Tonight Show Starring Jimmy Fallon.
"They must've forgot we the Migos," Takeoff notes while performing "Avalanche," the first song on the album. With Culture III, rap's premier trio is coming for all the fans who claimed they fell off in recent years.
The latest offering from the Culture trilogy maintains their classic sound, superfluous adlibs, and a-list features, reminding listeners of why they've enjoyed such longevity in their collective and individual music careers.
An out pour of support followed from celebrities and fans alike. Jay Z also took the time to congratulate the Migos "That Avalanche song is beautiful," in a text to Quavo.
Culture III is available on all streaming platforms.