Artists I Wish I Discovered Sooner
Aaliyah, Sade, Cassie and Keyshia Cole represent my mentality as a Black woman in her 20s.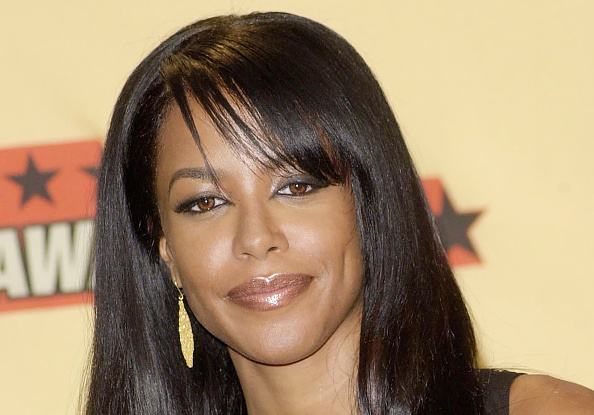 Philadelphia — First, for complete transparency, I was fully aware of these artists before now. I happen to be an expert at hearing a song at the hairdresser (that I love), but I can't name the artist. However, with the help of my Shazam app, I can confidently say I am a fan of these incredible artists.
These women represent my mentality as a Black woman in her 20s: someone who is finding herself in a world of chaos and attempting to romanticize it any way she can. Therefore, these artists will always be a part of my playlist.
Here are the four Black female artists who have shaped my music taste as a young adult.
Aaliyah
As a child of the early 2000s, I have a soft spot for Aaliyah and her unique sound. She was a multi-faceted woman of many talents including singing, acting (remember "Romeo Must Die"?), and being a style icon. I feel deeply connected to her especially because she was my age when she passed away. However, much of Aaliyah's legacy is her ability to change the way women were viewed in the hip-hop industry. She was a natural talent who did not need to change her sound throughout her career to stay relevant. I believe she was popular for her specific sound as it ultimately stood out amongst the other female artists of the 90s. She was truly "One in a Million."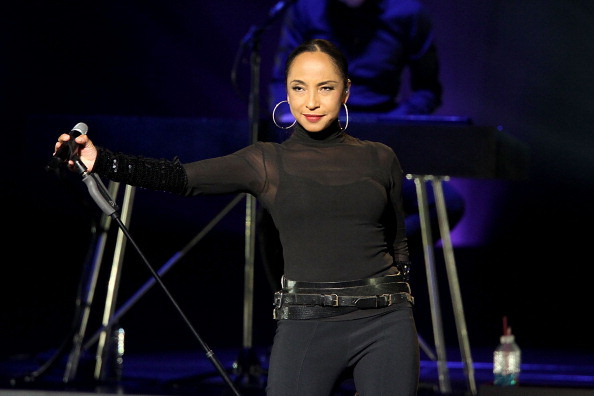 Sade
I never knew music could be so calming before I started listening to Sade. I found this kind of peace and relaxation when I first listened to "Kiss of Life." Sade is a band named after Nigerian singer, Sade Adu. Their music is a unique blend of soul, jazz as well as a mix of African and Cuban cultural melodies. When I listen to Sade, I feel a sense of nostalgia from hearing their music as a child. This music has an instant calming effect, unlike any other group. I also love how Sade and her band worked to stay out of the spotlight as much as possible. Overall, Sade is in a league of their own when it comes to serene, soulful rhythms.
Cassie
If confidence was a person, it would be Cassie Ventura. I started listening to Cassie when I was 17 years old and I refuse to stop. My favorite songs include "Long Way 2 Go" as well as "Me and You." These songs exude femininity and assertive energy; the perfect pick-me-up for my daily listening sessions. To me, Cassie's music gives listeners the impression that she is someone who stands tall and fully understands her value as an individual. With this idea in mind, she is never going to let anyone treat her badly or keep her from getting what she knows she deserves. Cassie knows she deserves to be treated the best in her life and in relationships, which is why her music shows her ability to be bold but also be true to herself.
Keyshia Cole
Last but certainly not least, Oakland's very own, Keyshia Cole. As someone who has been to multiple homecoming dances, I would be remiss if I did not mention the joys of singing "Love" (horribly off-key), with all of my friends. However, Cole is not a one-hit wonder. Recently, I heard "Heaven Sent" while I was shopping and I was instantly transported to 2008. Keyshia Cole's music personifies the powerful feelings of true love and heartbreak, all in one song. Her songs are oftentimes heartbreaking but also so real, I cannot help but sing along. There is something infectious about Cole's energy while performing, it is contagious and somewhat addictive to play her songs on repeat.
Black Music Month, and every month, is an excellent time to reminisce and also discover artists who are creating music for a new generation of listeners. As a lover of music and pop culture, the artists I listen to are a significant aspect of my identity. My music taste represents me and all of my complex emotions. Although my interests have changed since childhood, I am pleased to know there are artists who look like me who are singing about my experiences. They have truly impacted me.
Alyssa Threadgill, (she/her) is from Philadelphia and covers lifestyle and entertainment. Follow her on Instagram and LinkedIn: @alyssathreadgill.
Edited by Nykeya Woods
Support the Next Generation of Content Creators
Invest in the diverse voices that will shape and lead the future of journalism and art.
donate now
Support the Next Generation of Content Creators
Invest in the diverse voices that will shape and lead the future of journalism and art.
donate now