Doja Cat Catches Backlash for Comments, But it Feels Intentional
With a new single dropping and internet mad in a major way, will fans overlook her latest comments?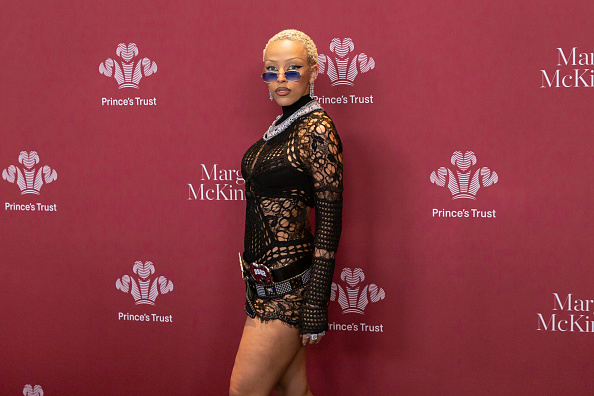 Doja Cat has long been a polarizing presence online. However, her latest comments have made fans angrier than they quite possibly have ever been. With new music on the way, this appears to be a performance of its own. "Scarlet is here," reads the first Tweet on her Twitter profile.
The "Streets" singer took to Meta's new Threads platform to lash out at individual fans in an unexpectedly harsh manner, before ultimately deactivating her account. Her contempt for her fans surprised many; the same fans she regularly spends hours interacting with on Instagram lives. From the backlash, she has lost around 500,000 followers on Instagram according to BuzzFeed News.
Since the beginning of this year, she has reportedly been engaged to J. Cyrus, a Twitch streamer, according to a Twitter/X thread compiled by a fan. Cyrus has been accused of abusive behavior and inappropriate behavior with minors. It is not a good look for Ms. Cat in the eyes of her fanbase, who call themselves "Kittenz," for her to be blocking fans who were coming to her in good faith voicing their concerns about Cyrus' conduct. The fans have already defended her through a number of scandals, but were weary of the attention that Cyrus' conduct cast onto Doja.
In response to these allegations coming to light, she aired frustration with the name of her fanbase during her Threads spree, going on to attack their character. "...Get a job," she told fans. People were quick to find polls published by Doja herself asking how the fanbase was to be referred to.

Her interactions have prompted numerous open letters penned by fans who feel hurt, concerned, and betrayed. Their dedication is palpable in these strongly worded statements. They have supported her in every way through a number of situations; most recently when she insulted them for enjoying her previous albums.
No stranger to controversy, Doja Cat is constantly stirring the pot. She addressed her haters in her confident new single "Attention." Had she let the song speak for itself, and stayed off of the internet after dropping it, a number of her top fan pages may not have deactivated their accounts. "The support can stop for her at any time," one account's owner told NBC.
Her latest single was announced following the Threads comments, where it was met with different levels of enthusiasm. In It is apparent that many fans are still hurt and upset. The stakes are high for this single, it seems. "Idk if I can stream I'm too busy helping my parents clean the house," remarked one Twitter/X user.
Willow Thomas (she/they/he) is a Berkeley, California-based arts and culture journalist. Follow them on Instagram at @thecurlythomas.
Edited by Nykeya Woods
Support the Next Generation of Content Creators
Invest in the diverse voices that will shape and lead the future of journalism and art.
donate now
Support the Next Generation of Content Creators
Invest in the diverse voices that will shape and lead the future of journalism and art.
donate now