Former 'Viner of the Year' Jay Versace Making Big Moves
How the internet personality is building a legacy in mainstream music.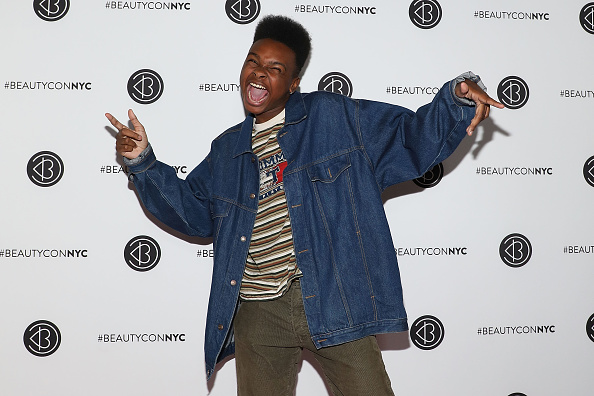 California; Hayward — Back when Vine was active and adored by many, the world was enjoying content from many creators. Jay Versace is one of those unique creators who brought laughter and joy on the defunct platform and now it looks like Versace is looking to evoke more emotions through music production.
The former "Viner" of the year has accumulated an impressive list of placements on several hit music projects from artists such as Westside Gunn, Lil Yachty, Denzel Curry, SZA and most recently, Doja Cat.
In May 2018, the East Coast producer ventured into beat-making for the first time, a move that sparked mixed reactions from his fans. Those who knew him primarily for his comedic persona were taken aback. In a 2020 interview with Vibe he discussed his initial foray into music on social media, he shared, "When I first announced my intention to create music, numerous people assumed the worst, sharing outlandish gifs and memes that questioned my taste."
Fast forward to 2023, the 25-year old hit maker has a Grammy Award under their belt being featured on Tyler, the Creator's 2021 album "Call Me If You Get Lost" for best rap album.
In the same interview, Jay Versace opened up about identity and how it affects navigating success in entertainment. "I really have to work extra hard to find my own style and my own taste and just perfect what I'm doing because people see somebody that's queer and they automatically don't want to associate themselves", Versace said.
The reactions to Jay Versace's production have been positive since the release of Doja Cat's new album, "Scarlet." There are three songs on the latest album with production by the New Jersey producer.
My favorite thing I learned today is that Jay Versace is a producer on 97 by Doja. Loves it.

— Dilly (@dill0nkh) October 31, 2023
OH?! jay versace produced doja cat's song love life?! it's probably my favorite song on the album 😭

— Number One Xion Hater (@meengyy) October 4, 2023
The rise of Jay Versace in the music business is a tale of being able to pivot from one art form to another and remaining confident in one's ability to create success. There are currently twenty six songs released across fourteen different projects with instrumentals produced by the notable internet personality. These numbers will surely increase as more artists tap in with Versace for beats that are sure to create more hits.
Noumaan Faiz, (he/him) is a journalist and entertainer from Hayward, CA who covers culture and entertainment.
Edited by Nykeya Woods.
Support the Next Generation of Content Creators
Invest in the diverse voices that will shape and lead the future of journalism and art.
donate now
Support the Next Generation of Content Creators
Invest in the diverse voices that will shape and lead the future of journalism and art.
donate now