Remembering the Big 'Cloud' in the Sky
Oakland reminisces about Angus Cloud, sharing Condor-esque stories.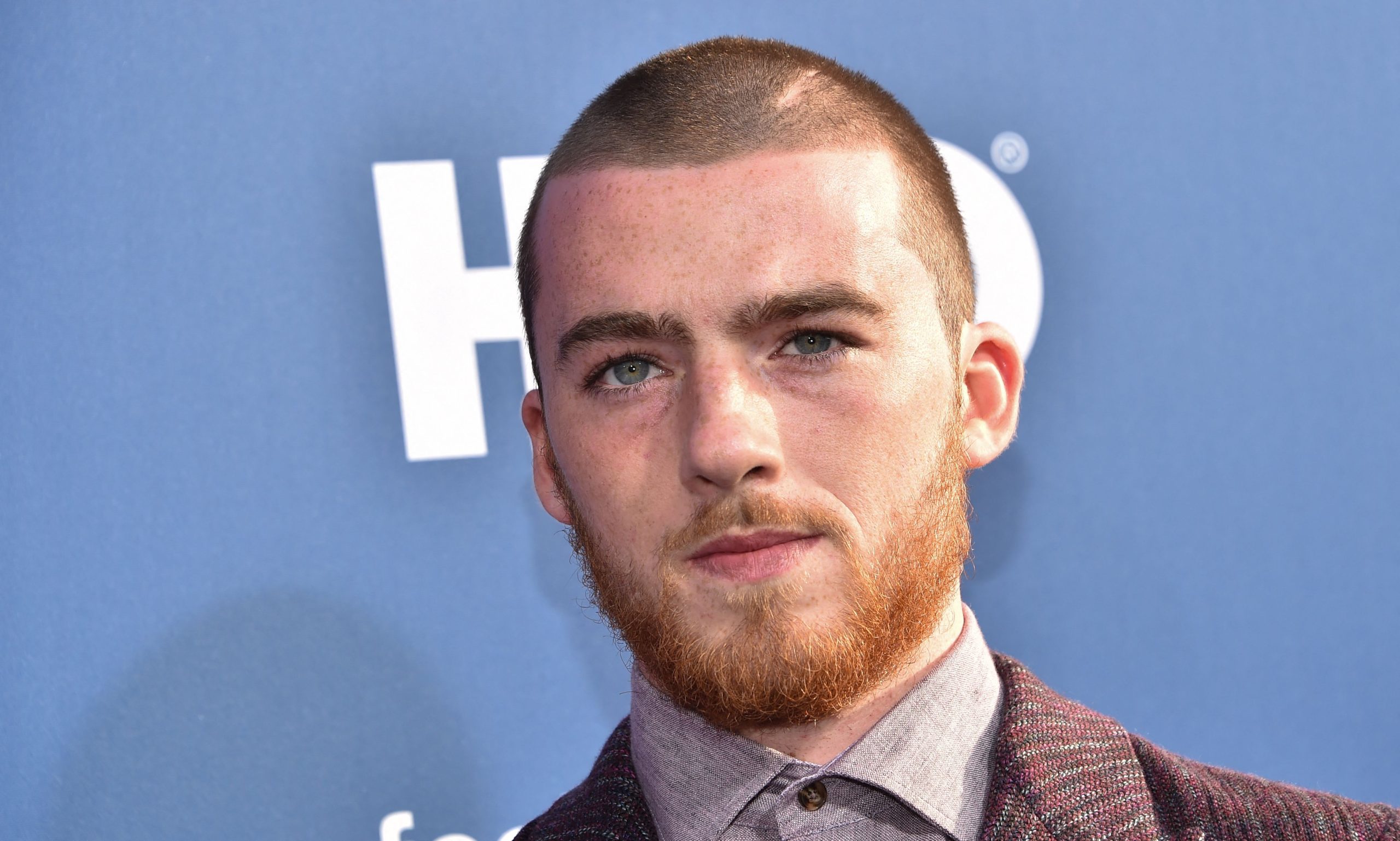 Oakland — In the Oakland/Bay Area, residents are mourning the untimely loss of 25-year-old Conor Hickey Jr., a native of the Town. Most of the world knew him as his acting alias 'Angus Cloud' from HBO's "Euphoria."
The people in his town better knew him as Conor aka the 'Condor' Conor — a multifaceted artist who was into visual arts, music and skateboarding. He's a notable Oakland School of Arts alumni. He was also low-key and always had a good time with friends. The magnitude of this loss has left the city in denial as everyone is forced to congregate under unfortunate circumstances and grieve. Such an intense void was left behind.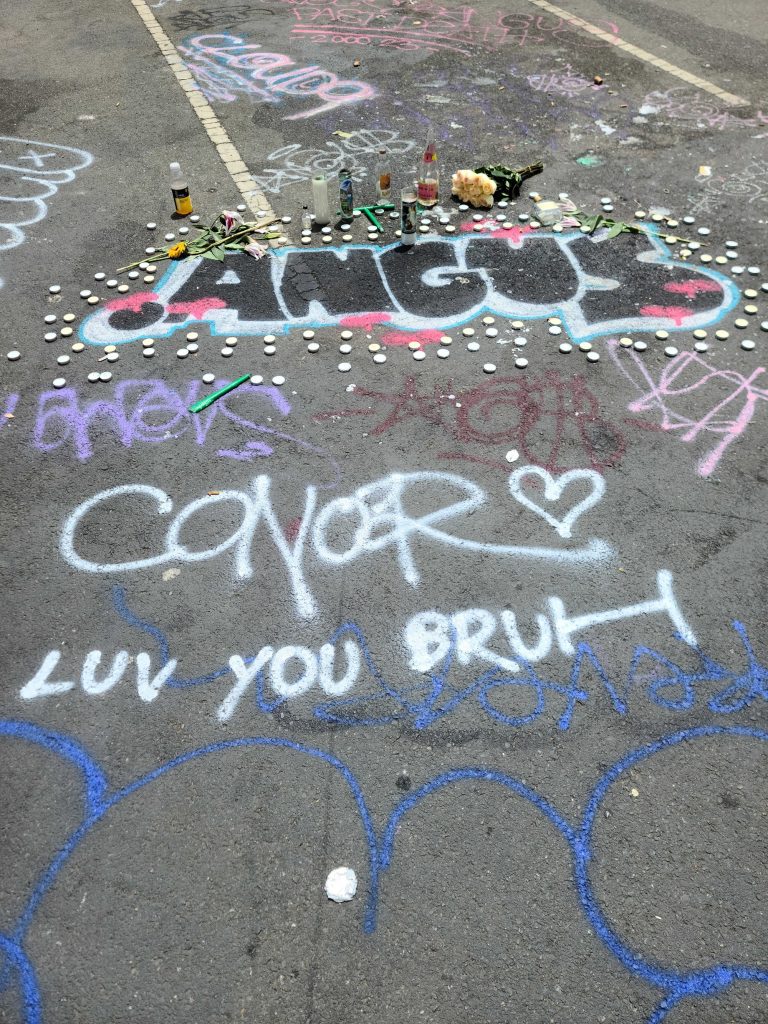 I had known Conor for several years. One of his best friends was my roommate. He was an important man to the community. He loved his friends and did what he could to put people on. I met him at a time when he was getting started creatively. We were all so young, but I knew that he would be a great fit for YR Media and wherever he went in life and sure enough he did the damn thing. I think he'd want the people of the town to 'run that s*it back' even harder for him.
And within a day of his passing a beautiful mural was up in East Oakland.
Those within the community he greatly impacted shared their favorite Condor-esque stories.
Music
Conor was a talented artist and he loved being around artists and music and was fond of producing music. He was a 'Glacier Gang' affiliate, often having studio sessions at my apartment in the Dubs with G.G. members Stunny & Yvng Rob (Robert Dawson passed September 2019) always showing love to the squad. "There are no words to describe what I'm going through right now this sh*it is painful asf brother. I'm going to be sick about u till da very end hammy. All hamsters go way too soon." — my old roommate, Ronsy, aka 'Stunny'
Regardless of who you made music with or for, it was always love for the Bay, "I really f*cked with him. He was exactly how he was all those years ago. The last time I saw him, I was performing at a jam session [signed with Empire Records] and he pulled up. It felt like no years had gone by. He showed love for Oakland. We laughed and he left to do very Condor-esque things." — Rayanna Jay
Visuals
Heavily focused on skating and visuals, he honed in on his craft interning three sessions within YR's All Day Play, (ADP.FM). While with the organization, he had a lasting impact on the community.
"He had a very unique way of going about his artwork. We were teaching everyone different ways of getting better at Photoshop but he insisted on drawing with a mouse, as the main part of all his artwork. When he was doing lettering or visuals for any given show, Conor would ALWAYS hand draw a huge portion of what he did. Some of his stuff was some of my favorite stuff. It was always very colorful with a wild color scheme…He was the only intern I had that used this method." — Ben Frost, YR Media instructor
"As he got famous and slowly became 'Angus Cloud,' which everyone knew him as, whenever he was back in Oakland, he was still exactly who he had always been growing up. He'd still be walking all over Oakland/Downtown. He'd still walk by the YR Media building and he was always humble and would interact with the community. He'd still be kickin' it with the people of the town and his friends growing up."
This photo was taken a week before his "Euphoria" audition by a friend hanging out in New York City. "He and I both skated frequently downtown/the lake. I ran into him in NY and we kicked it. He came back to the Bay and told me that he was just walking down the street one day and someone randomly approached him to star in a TV show. He was headed to LA to go audition." — Jamal Jelly
Although he was a breakout star, acting wasn't what he expected to be doing with his life. This was discussed at a memorial at the lake, held by former classmates.
"Conor getting into acting was so unexpected. Watching him on the screen felt unreal because, to me, it didn't feel like he was acting. Let me explain. He was acting but as himself. That's who he was in real life. But he isn't your typical person, he wasn't your everyday cookie-cutter individual, but he was as real as they came. Brruh was low-key yet so down to earth. That's my brother for life." — Nel, Conor's friend
He was proud to be from Oakland. His biggest personality trait was that he was so Oakland.
Angus never shied away from talking about mental health struggles, reminding us that no one should struggle alone. If you or a loved one is struggling with mental health please call 866-903-3787. Whenever there's a big cloud in the sky, we'll know it's you. We love you Conor. Fly high Angus Cloud.
Noel California, (he/him) is from Oakland, CA, and is a multimedia creator and journalist occasionally. Follow him on social media Twitter, Instagram and LinkedIn @noelcalifornia.
Edited by Nykeya Woods
Support the Next Generation of Content Creators
Invest in the diverse voices that will shape and lead the future of journalism and art.
donate now
Support the Next Generation of Content Creators
Invest in the diverse voices that will shape and lead the future of journalism and art.
donate now