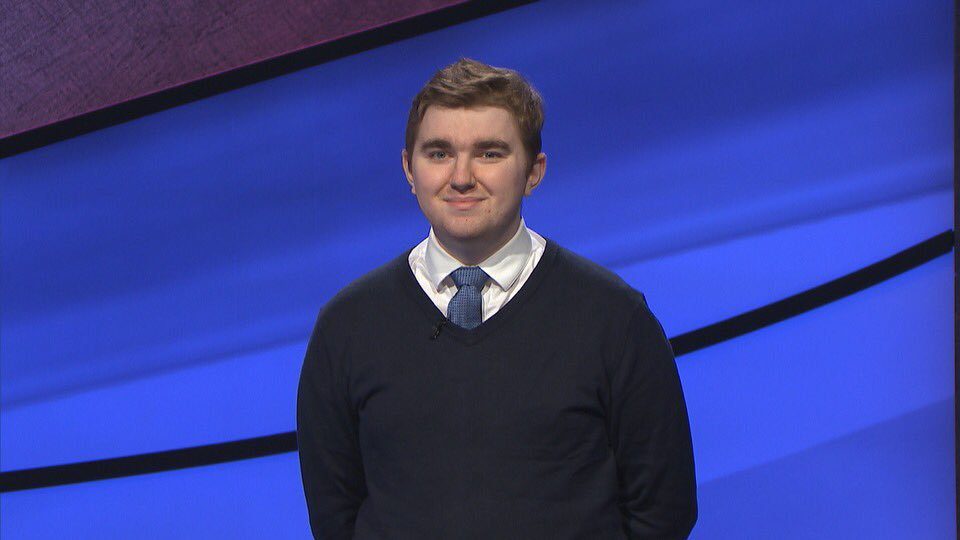 Brayden Smith, 24-year-old "Jeopardy!" champion, died unexpectedly, as announced Friday by his mother, Debbie Smith, via Twitter. 
Smith passed away following surgery complications, the family told a local Las Vegas CBS News station. 
"We are heartbroken to share that our dear Brayden Smith recently passed away unexpectedly. We are so grateful that Brayden was able to live out his dream on [Jeopardy!]," according to the mother's tweet.
Smith was a music, sports and movies lover. He is described as a "lover of knowledge and an advocate for justice, his obituary stated." To honor his memory, the Smith family created a memorial fund for the furthering of southern Nevada students' educational aspirations. 
To fans, he was known as "Alex's Last Great Champion." The University of Nevada, Las Vegas graduate appeared on some of "Jeopardy" host Alex Trebek's final episodes before the 80-year-old passed away from pancreatic cancer in November. 
The show tweeted their condolences, "The Jeopardy! family is heartbroken by the tragic loss of Brayden Smith. He was kind, funny and absolutely brilliant. Our deepest condolences go out to Brayden's family. He will be missed."
Smith, who majored in economics at UNLV, was preparing for law school.