California State U. Tuition Cost to Increase Soon
How can students expect to pay their tuition going forward?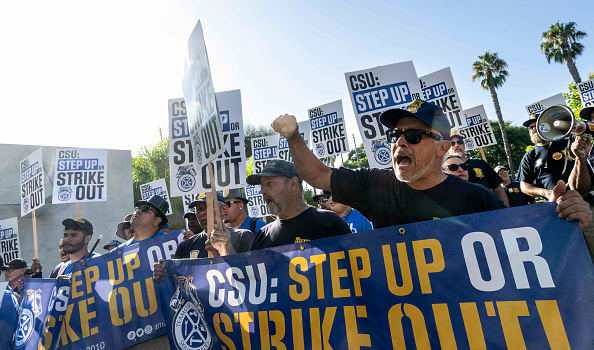 California; Hayward — California State University (CSU) trustees have given the green light to a tuition increase of 6% annually for the next five years, starting in the fall of 2024.
The decision, approved by a 15 to 5 vote, reflects the board's consideration of the impact on students already facing financial difficulties against a projected $1.5 billion funding shortfall for the university, according to LAist.
Trustee Jose Antonio Vargas emphasized the gravity of the decision, stating that if the increase wasn't approved, there would be no viable alternative path. CSU administrators argue that the university is facing a financial crisis and that the $840 million generated over five years through this tuition hike is necessary to bridge the gap. Notably, the trustees modified the initial proposal so that the increases would automatically expire after five years unless reapproved.
Trustee Jean Picker Firstenberg stressed the board's fiduciary responsibility to safeguard the institution. The tuition hike comes as CSU experiences declining enrollment due to the lasting impacts of the pandemic and declining birth rates. Some trustees expressed frustration that previous boards had deferred fully funding the university.
However, the Cal State Student Association opposes the increase, contending that rising costs of living, including rent, food, and gas, are already straining students' finances, and this tuition hike could make a college education unattainable for some.
The day before the vote, students held vocal protests outside the trustee meeting in Long Beach and voiced their opposition during public comments inside the chambers. This led a few trustees to propose amendments to shorten the duration of the increase, though these were ultimately unsuccessful.
Chancellor Jolene Koester argued against truncating the increase, asserting that campus presidents need assurance of funding for five years to plan improvements effectively.
Under the proposed plan, a third of the funds generated from the tuition increase will be earmarked for additional aid. CSU administrators note that the majority of students will not feel the pinch, with 60% benefiting from various grants, including state Cal Grants, federal Pell Grants, and scholarships. Around 18% of students receive some financial aid and will experience an increase, while another 4% don't qualify for financial aid but rely on loans. The remaining 18% of students who do not apply for financial aid are estimated to receive assistance if they did apply. The remaining funds will be allocated to strategic initiatives, faculty salaries, construction projects and student services.
Noumaan Faiz, (he/him) is a journalist and entertainer from Hayward, CA who covers culture and entertainment.
Edited by Nykeya Woods.
Support the Next Generation of Content Creators
Invest in the diverse voices that will shape and lead the future of journalism and art.
donate now
Support the Next Generation of Content Creators
Invest in the diverse voices that will shape and lead the future of journalism and art.
donate now