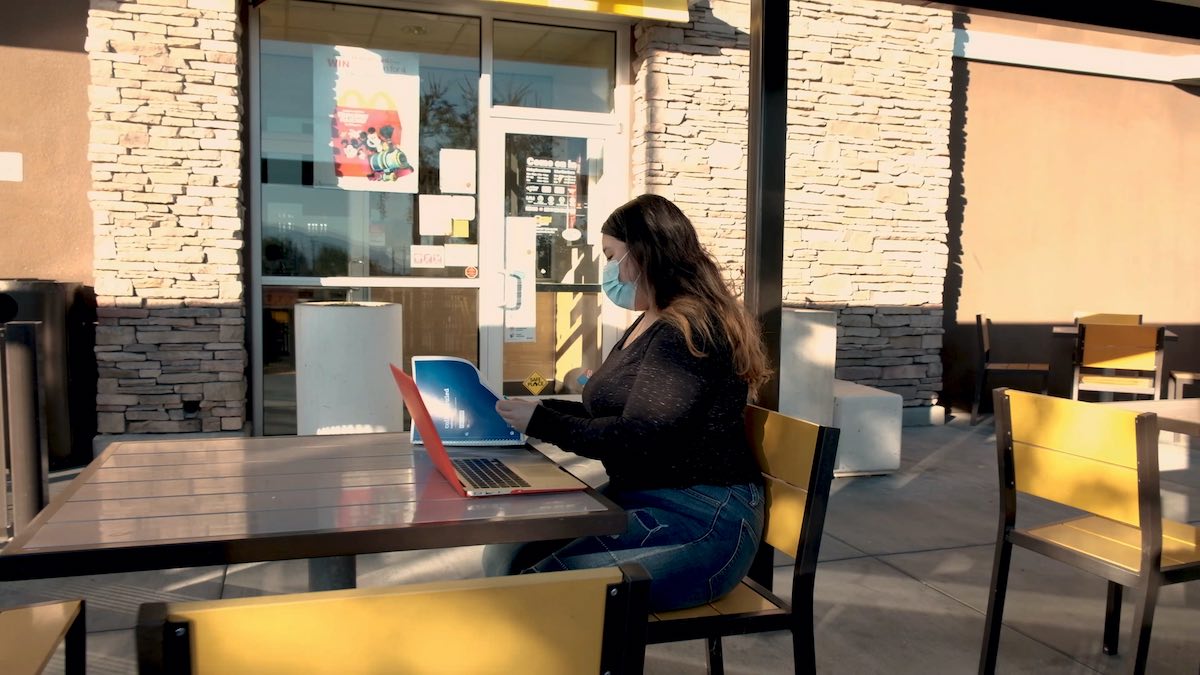 By Bryan Mendez
When the internet signal at home isn't steady, Daphne Ramirez packs up and looks for a better connection. For the Coachella Valley High School senior, that sometimes means traveling to McDonald's or Starbucks to complete her assignments.
This story was produced by Coachella Unincorporated and is part of a collaborative project "Behind Our Masks" that includes content from young journalists from YR Media, Boyle Heights Beat, The kNOw and Coachella Unincorporated.
From education, to family, to employment, the pandemic has deeply impacted the younger generation, particularly young people of color. Click here for more stories on how they're trying to cope.