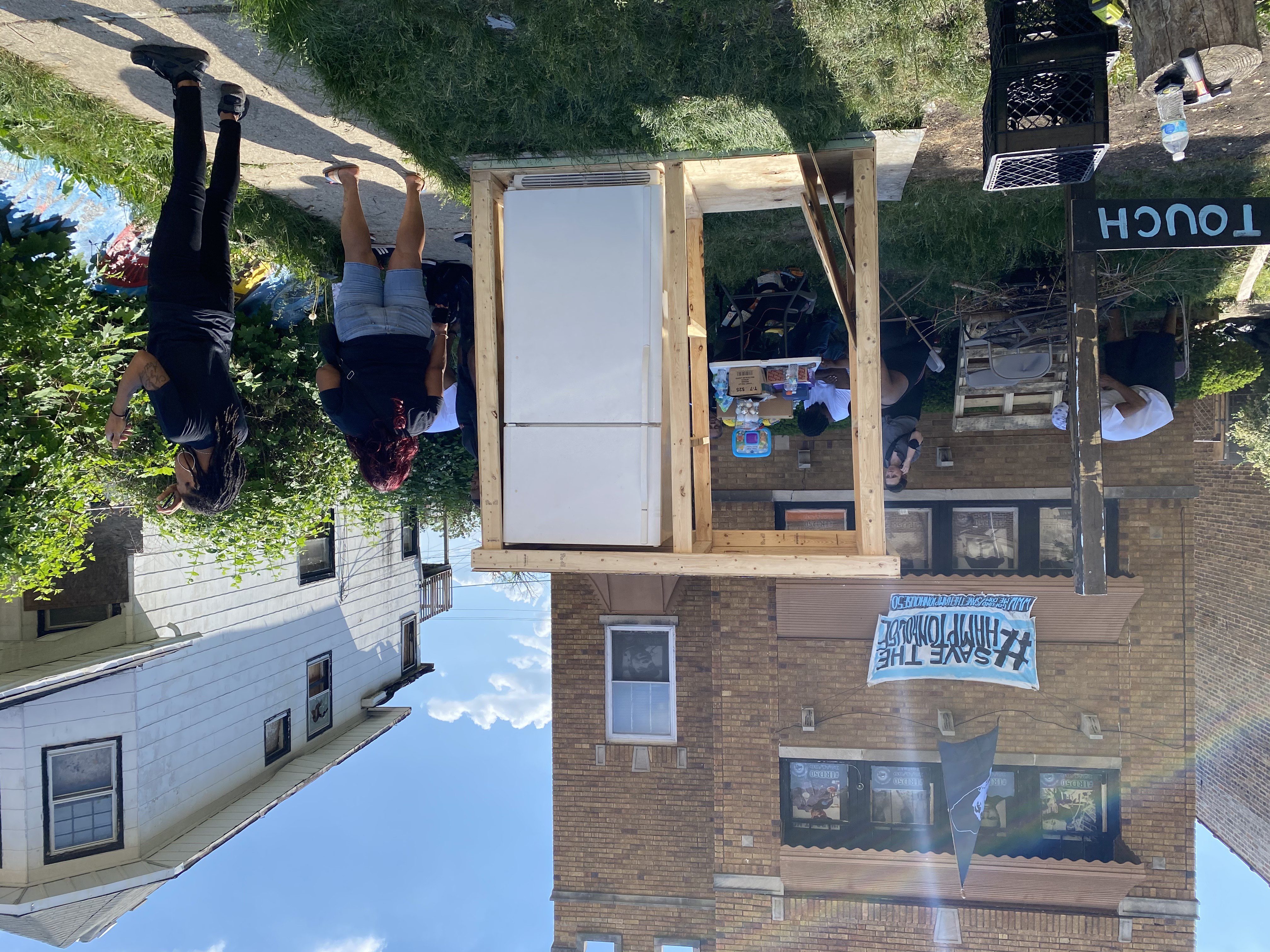 A special education teacher and nonprofit leader in suburban Chicago rallied community engagement to address food insecurity amid the pandemic on the West Side and adjacent suburbs.
Anthony Vincent Clark, an Oak Park resident and former political candidate, and community leaders coordinated efforts through his organization, Suburban Unity Alliance, to get community refrigerators in Maywood and Oak Park.
The suburbs are near Austin, a community on Chicago's West Side.
"I believe that nonprofits are battling systemic issues. They're a response to needed changes that should be being made by the government," Clark said.
Sydney Jackson agreed.
"The fridge is such a hands-on way of making mutual aid accessible for contributors and recipients. I particularly love how it urges me to be more mindful of the food and waste I encounter," said the 22-year-old.
In addition to a community fridge in Oak Park, Clark opened another one in Maywood in front of the home of Fred Hampton, the slain chairman of the Illinois chapter of the Black Panther Party.
"I feel fortunate to have fallen from the tree to freedom fighters and we can only walk in their footsteps. There is still so much more to be done to meet the basic needs and desires of people in Chicago," said Fred Hampton Jr.
Clark hopes to expand the program throughout Chicago.