Gen Z Racks Up Credit Card Debt
Credit card balances have reached the trillion dollar mark.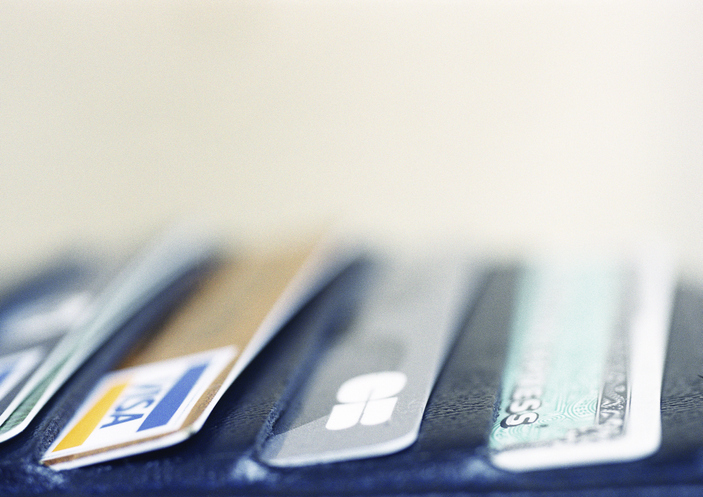 California; Hayward — Recent data from Credit Karma reveals that Gen Z is accumulating higher levels of credit card debt compared to preceding generations, while Gen X claims the title for the highest average credit card debt in a story from ABC News.
The timeframe between April and June 2023 witnessed Gen Z amassing an average credit card balance of $3,328. This marked a notable 4.23% surge from the previous quarter, January to March 2023, during which their mean balance stood at $3,193.
The influence of the COVID-19 pandemic seems to have shaped these trends. Dr. Balbinder Singh Gill, an assistant professor of finance at the School of Business at Stevens Institute of Technology, attributes the rise in Gen Z's credit card debt to their increased spending on electronics, computers, and streaming services. This contrasts with the spending patterns of older generations, which contracted during the pandemic.
Notably, the broader American credit landscape has hit a significant milestone, with credit card balances surpassing the $1 trillion mark in the current year. The Federal Reserve Bank of New York's report highlights an increase of $45 billion in credit card balances between April and June 2023, representing a growth of over 4% from the previous quarter. The second quarter also saw the largest surge in total household debt, which soared to $17.6 trillion. Specifically, other categories like retail credit cards, consumer loans, and auto loans observed upticks of $15 billion, $20 billion, and $20 billion respectively.
Despite Gen Z experiencing the most significant upswing in credit card debt during the second quarter, they still bear the lightest overall debt burden. In contrast, Gen X, encompassing individuals born between 1965 and 1980, grapple with the highest debt levels. This intriguing trend is confirmed by Credit Karma's data.
Dr. Gill underscores the rapid pace at which younger generations are navigating their financial situations, often being driven to relocate for employment opportunities. This inclination could, in turn, diminish their desire to invest in homeownership. The rising cost of living driven by elevated inflation and stagnant wages in relation to increased expenses contributes to the escalating use of credit cards. Dr. Gill deems this a reflection of systematic shortcomings within the household market.
While credit card delinquency rates remained unusually low during the pandemic, the second quarter of 2023 painted a different picture. The Federal Reserve Bank of New York reveals that delinquency rates escalated considerably during this period. Joelle Scally, a regional economic principal at the New York Fed, points out that while delinquency rates increased, they seem to have stabilized around pre-pandemic levels.
Noumaan Faiz, (he/him) is a journalist and entertainer from Hayward, CA who covers culture and entertainment.
Edited by Nykeya Woods
Support the Next Generation of Content Creators
Invest in the diverse voices that will shape and lead the future of journalism and art.
donate now
Support the Next Generation of Content Creators
Invest in the diverse voices that will shape and lead the future of journalism and art.
donate now