New School Year? Here Are Organization Tips to Get You Started
Getting back into the school year groove.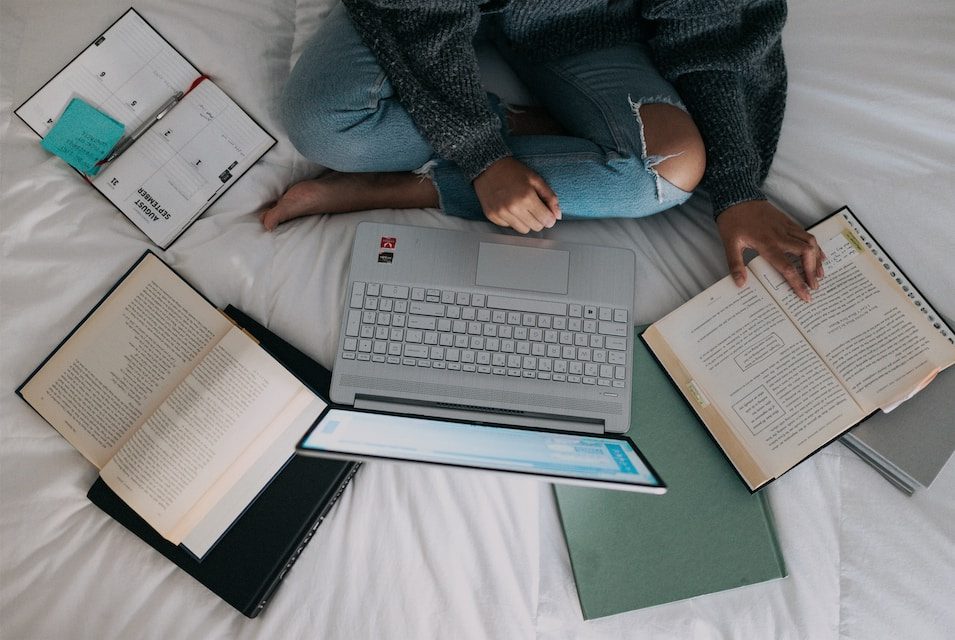 It's September! Which means a new school year is in session. A drastic change from our unstructured summer. The first weeks of school can be rough due to this change, but don't let it set the tone for the year. Many of us need tips to stay organized, productive, and on top of things this year, so here's a list of things you can do.
Planners
Planners are a must, especially when your classes get harder, and the tasks bigger. Some years I was guilty of just forgetting the homework all together but the stakes are now higher and that is no longer an option. A physical planner might not be realistic to take out every class and write in. But there are so many great apps out there or you can even use notes on your phone to keep track of your assignments. With a quick text of your phone at the end of class, you have all your work accounted for.
Studying Methods
Find the studying methods that work for you. Experiment. There are so many resources out there. Find methods for note-taking, work habits, study habits, etc. Set up a system that works for you and build upon it. It's so much easier to find a system and stick with it than changing it every week, being confused, or drained. The beginning of the year is the time to get in the groove to find what works.
From a Dean's List biomedical engineering student
Blurting is an active recall technique that involves quickly reading a section of a textbook or study guide and then closing the book and writing down as much of the information as you can remember. Once completed, you then reopen the textbook or the study guide and compare what you have written to the text to see which areas your recall was good on, and which areas might need more work.
Second brain relies on an external system for capturing, organizing, retrieving, and archiving ideas rather than solely your memory. When you document these ideas and package them in an accessible way, you are able to utilize them without needing as much time.
The Feynman Technique is a study strategy that involves explaining a topic in your own words as if you were teaching it to someone else who has no background knowledge. It helps simplify complex ideas, identify gaps in understanding, and build a stronger foundation of knowledge.
Inversion learning is a learning approach that involves studying a topic by focusing on its opposite or inverse. It can help identify blind spots, biases, or assumptions, and encourage critical thinking and problem-solving by considering alternative perspectives.
Please try using gap learning. Studies have shown that if every couple minutes you randomly pause during your intense focus sessions and allow your brain to idle, your rates of learning actually increase. They've found that within those small gaps, there is a replay of the neurons at up to 20x the normal speed!
Scheduling
Schedule your time. Use a calendar, I love Google Calendar. Do whatever it takes. Find the hours you are free and see how you will use them. Do not fall into the trap of procrastination and not doing your work. If this means creating a strict schedule for yourself after you get home then do what it takes to set yourself up for success. DO NOT CRAM. Do not cram your homework, studying for a test, just do not do it. It isn't worth it. Also, try to get ahead of work when possible, but also take much deserved breaks doing what you love. Keep your life as stress free as possible.
Ayushree Dahal (she/her) is a Bay Area based journalist.
Edited by Nykeya Woods
Support the Next Generation of Content Creators
Invest in the diverse voices that will shape and lead the future of journalism and art.
donate now
Support the Next Generation of Content Creators
Invest in the diverse voices that will shape and lead the future of journalism and art.
donate now