BART to be a Thing of the Past
Bay Area transit is in trouble, so why are people turning a blind eye?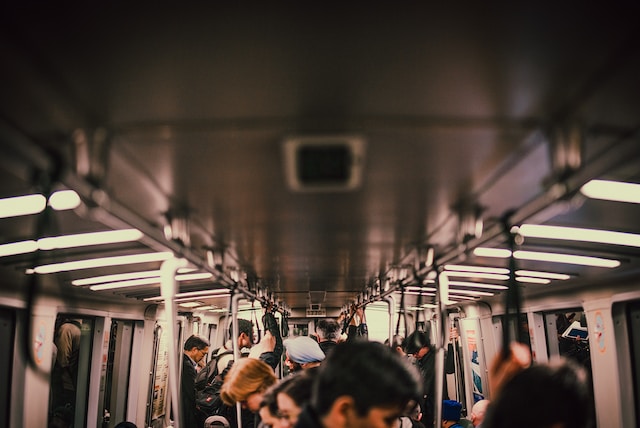 California; Hayward — Earlier this year, the Bay Area received a shocking call from its beloved transit — BART was about to go broke.
In the Spring, mock funerals were held at several San Francisco and Oakland BART stations in response to a proposed $2 billion cut from statewide transit agencies. According to The Oaklandside, "While the mock ceremony had some lighthearted elements, the organizers were serious about what they say is a region-wide crisis affecting millions."
Since then, Gov. Gavin Newsom has introduced a new state budget proposal that includes $5.1 billion for public transit, as reported by KTVU. While this is a significant development, some folks are hesitant to celebrate as they are waiting for transit agencies to take more accountability with the quality of its service.
In response to one of @SFBART's appreciation posts on Twitter, one user replied, "If I could just feel safe riding BART, I would ride it more often. Fact is, it's always like rolling the dice."
Clearly, while public transit is a significant part of this community's health, many feel cheated out of a good riding experience. We spoke to a Bay Area native about her BART experience and what they can do to gain public trust again.
The following interview has been edited for clarity and length.
YR Media: What does BART mean to you? What do you personally use it for?
Reese Mendoza: I've lived in Hayward my whole life and BART has been one of the main modes of transportation for me since high school. It's right there and very accessible, especially for people who don't have a car or can't drive a car. I have a car, but sometimes it's more convenient to take BART over driving. Going to San Francisco, for example, it's just… objectively easier to take the BART. And the gas…
YR: No I understand, BART is so much cheaper and simply finding parking in SF is a nightmare.
RM: It's insane! That's why I prefer to use BART going to SF.
YR: Post-pandemic, BART ridership has been lowering, what do you think is the cause of this? What do you think needs to change so that people can be more encouraged to ride with BART?
RM: BART has made efforts to improve rider experience, but there are still areas for improvement. The lack of cleanliness and consistent wait times contribute to my and others frustration and drive people away from the service. As for the safety concerns about BART, they're harder to fix because they mostly extend beyond BART. Underrepresented folx, especially Black and brown people, deserve to feel safe using public transportation, but BART's safety issues push these recurring societal issues. Many people rely on it as their primary mode of transportation, and it is unfair that they have to feel unsafe just to get to work or see their loved ones.
YR: In 2026, BART and Bay Area transit agencies plan to ask local voters to approve a tax increase to fund their services. Would you support this tax increase?
RM: I'd definitely support this tax increase. I'm glad its happening because I feel like BART could really benefit from it.
YR: If BART will have to shut down completely, what would be your feelings about it?
RM: I'd be heartbroken, honestly. While I'm lucky enough to have a car, I also understand the environmental impact I'm making by using it, which is why I sometimes prefer to take BART over driving. I feel for my friends who don't have a car and rely on AC Transit and BART to go places. Without these services, I know transportation would be difficult for them. Not only that, but BART is such a defining part of Bay Area's charm and culture, it feels like it's being taken away from us.
Knives Nguyen, (he/them/theirs) is a journalist from the Bay Area who covers entertainment and culture. You can connect with them on LinkedIn: @knivesnguyen.
Edited by Nykeya Woods
Support the Next Generation of Content Creators
Invest in the diverse voices that will shape and lead the future of journalism and art.
donate now
Support the Next Generation of Content Creators
Invest in the diverse voices that will shape and lead the future of journalism and art.
donate now