Oglethorpe U's 1st Asian Student President On the Purpose of Higher Ed
"Being Oglethorpe's first Asian Student Body President elected in my second year is rarely heard of and especially would be less feasible at a larger institution. I aspire to create opportunities for students from all walks of life and provide tools to allow others to succeed in achieving the American Dream the way I have." -Ashleigh Ewald
Brookhaven; Georgia; Marietta — My college experience, like many other undergraduates, is mixed with highs and lows. However, becoming the first Asian American to be elected as Student Body President of my university reshaped how I view my college experience and identity.
The small liberal arts college, Oglethorpe University, opened my eyes to how I have been looking at education all wrong.
First East Asian elected as student body president at Oglethorpe University https://t.co/cTjvynyavB

— 11Alive News (@11AliveNews) June 28, 2023
At the age 18, I was challenged with a life-long decision that would affect my life for years to come. That was my college decision. I remember researching colleges, especially in the Northern region, to look at those with low acceptance and high graduation rates.
I remember hearing other students from the same student organizations I was part of discuss how they have committed to their dream schools. I was fortunate that the hard work from my high school years accumulated to getting accepted into my dream university, Boston University. I felt ecstatic, as it matched academic programs, clubs and the prestige I passionately desired. However, getting into my dream school stems from a much deeper place than simply wanting to attend college. Being an Asian kid that overcame foster care, adoption and becoming an American pushed me daily to make something out of myself. I aimed to ensure I was taking full responsibility for exercising opportunities available to me as an immigrant and proud American.
With a broken heart, I declined admission because I made a wise financial decision and chose to go debt-free. My professional goals were rooted in my belief that attending an elite university would increase my chances of success.
Ultimately, my comparisons to my peers could have been a grave mistake where I could have committed to that dream school and lived with the consequences of tons of student loans, along with me wanting to impress people. That insecurity of not earning enough scholarships made me question if I should have worked harder in previous years.. A hole in my heart formed, making me dead inside for months while I wanted to cup my hands over my face for some time to hide.
During this college decision, it took a while for me to reflect on what I wanted out of life, which is to make positive changes in the lives of others. Inspiring mentors guided me to help me understand that achieving my goals was solely up to me, not a school.
I will admit the pain I felt rushing through my chest when I scrolled through posts and saw others wearing sweatshirts with schools like UCLA written on them. But I noticed that many of the people I associate myself with were and continue to be highly motivated. I strived to surround myself with high achievers so I could become one too.
Therefore, I have no regrets for feeling left out or not as good as them. Comparison is the thief of joy; many high school seniors can relate, especially when figuring out what college to attend.
Although I was the one who applied that pressure onto myself, only to become unsatisfied and, therefore, for a while, refused to accept the notion that it is not where one attends; it's what that person makes of it.
Over time, being in the small liberal arts college, I chose this school to learn how to build meaningful relationships and, in doing so, became exposed to various communities with different backgrounds. Even though I appreciated the higher Asian population at my dream school, that contributed to my fear of disappointing my mentors and my family because I wanted to live up to the standard placed on Asian students. Being an Asian American student with a 4.25 GPA and ambition, I expected to attend a prestigious university. I felt like a failed Asian model minority.
Frequently, Asian students are held to a higher standard in academia and sometimes feel shunned for not going to the best elite colleges in America. To combat this stigma, I pledged to my parents that I would make something of myself during and post-graduation at the local private college and become a breathing testimony that it is about what you do, not where you go.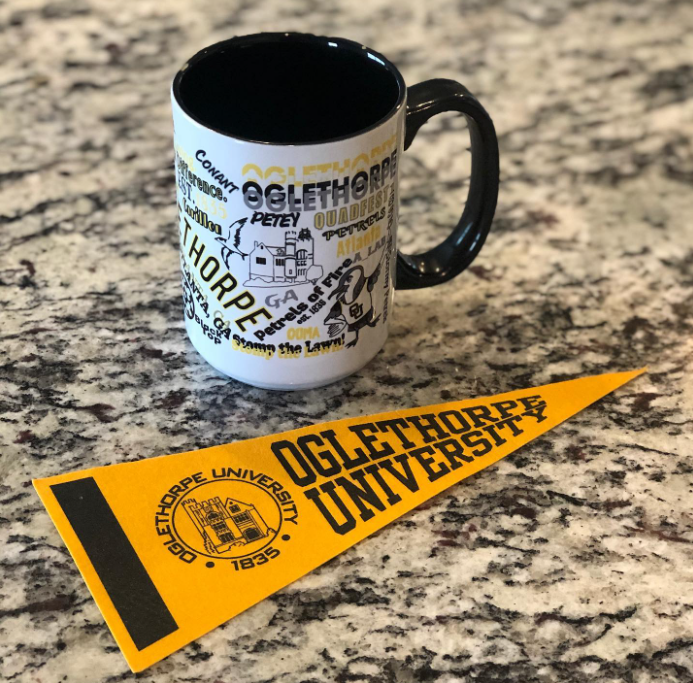 Furthermore, white, Black and Hispanic populations make up the student body at my current university. Such a diverse student population with individuals from all walks of life expanded my mind with new information and knowledge. I learned about unique cultures and was exposed to many different types of people. Rather than the alternative if I had committed to my dream school of being mainly in a more competitive, wealthier, elite, and closed bubble community. Instead, I can speak and connect with a broad range of people.
I am now more ecstatic than before. I can fully embrace that Oglethorpe has shown me that pursuing higher education is not about prestige or making oneself appear better, but about developing knowledge and placing it with my work. Attending a small private liberal arts college, I can attest that they should never be overlooked and that college is what you make it. Those in the same position should think far ahead, not be so focused on a dream school's esteem, and instead, take responsibility to make it most memorable and productive. 
I firmly believed that top national universities offered elite contacts and networking opportunities that other local or less-ranked schools couldn't match. Becoming an impactful student at a private liberal arts college, I created events that hosted networking opportunities on campus so that other students could connect with the influential. Helping others take the initiative is how I learned that leadership is about building more leaders and paving a path for the next in line.
My definition of a dream school went from depending on robust programs and a prestigious reputation in making the final verdict to deciding based on where I can develop as an individual. Knowing that I can learn without being burdened with debt on what it means to become a leader is how I made the right decision. I learned that education means learning not only from literature works. It means learning by doing, listening to different voices, and, most of all, taking on active roles within the community.
Oglethorpe has helped me learn what community genuinely means. The small class sizes and intimate bonds with the faculty, professors and admin alike shows how higher liberal arts education is more than focused on getting a degree but on helping students with self-development. It's moving to be a part of this college and to use my story to empower others to follow their journey.
Being Oglethorpe's first Asian Student Body President elected in my second year is rarely heard of and especially would be less feasible at a larger institution. I aspire to create opportunities for students from all walks of life and provide tools to allow others to succeed in achieving the American Dream the way I have.
Ashleigh Ewald (she/her/hers) is a Georgia-based journalist who attends Oglethorpe University. Follow her on IG: @ashleighewaldofficial.
Edited by NaTyshca Pickett
Support the Next Generation of Content Creators
Invest in the diverse voices that will shape and lead the future of journalism and art.
donate now
Support the Next Generation of Content Creators
Invest in the diverse voices that will shape and lead the future of journalism and art.
donate now