Do School Resource Officers Really Make Schools Safer?
Are SROs making students feel uncomfortable at school?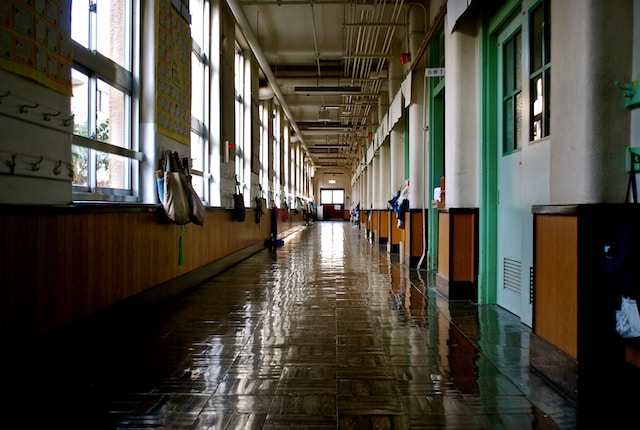 School Resource Officers (SROs) are sworn law enforcement officers assigned by police departments or sheriff's offices to oversee school safety. They often have specialized training in adolescent behavior and violence prevention. SROs began appearing in schools decades ago, but use of police on campuses has increased after high profile mass shootings such as Uvalde, Parkland, Sandy Hook, and Columbine.
According to the Bureau of Justice Statistics in the school year 2020-21, there were 93 school shootings with injuries or deaths — the highest number since 2000-01.
SROs are mostly armed, carry law enforcement restraints such as handcuffs and have arrest powers. There are now tens of thousands of SROs and sworn police officers serving on campuses across the country, either part-time or full-time. According to the OCALA Gazette and several other sources, SROs cost roughly $75,000 per year. Funding is usually provided by the Department of Justice through federal grants or is sometimes a shared cost between school districts and municipalities.
Educators largely say they feel more secure from outside and on-campus threats when an SRO is present and are pleased with fewer drugs and weapons on campus, and a drop in violence between students. Some parents feel more comfortable sending their child to school knowing there is a professional present to protect their children, and students say they feel safer with an armed officer nearby.
Not all parents and students agree, however. Student activists and advocacy groups believe police on campus create a climate of fear. The ACLU and NEA News report that SROs have not prevented or obstructed school shootings. They argue that law enforcement officers intimidate and racially profile students. "Schools should not be policed and children should not be criminalized. This only serves to limit their educational and life opportunities, feeding a school-to-prison pipeline that unfairly impacts working-class and Black students." said Neil Dhanda, a teacher from a district using SROs.
Sources say paying for an armed officer is an unnecessary burden on school budgets and call for the money to be spent on mental health and strengthening security measures such as emergency exits, fencing, and surveillance equipment. Unlike SROs installing tools such as these actually creates a safer environment for both students and teachers. Industry Solutions reports Having security cameras installed in classrooms or public places provides some objective truth when allegations of harassment occur. If an incident happens, video footage can provide leadership with accurate information to act on. Birch Tree Academy and many others have used its security cameras to successfully clear up incidents like this.
Edited by Nykeya Woods
Support the Next Generation of Content Creators
Invest in the diverse voices that will shape and lead the future of journalism and art.
donate now
Support the Next Generation of Content Creators
Invest in the diverse voices that will shape and lead the future of journalism and art.
donate now