Opinion: Twitter vs. Threads … The Internet's Prize Fight
"Let's compare sizes, shall we …"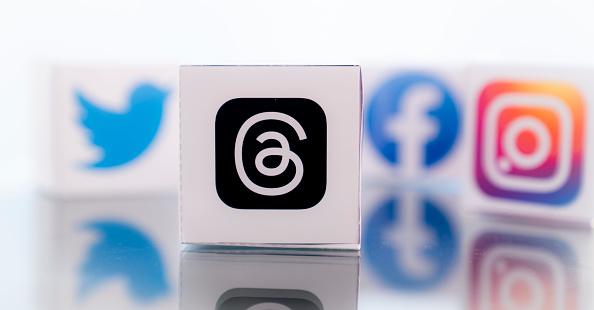 Los Angeles — Let's clear the air here and now, Elon Musk ruined Twitter. While it was a cesspool before, it was my cesspool where things made sense and news would be easier to find in easily digestible bites. Sadly, due to reasons way beyond our control,
Elon Musk bought Twitter and ran it into the ground harder than his Hyperloop project. Through this weakness, Meta CEO and replicant android Mark Zuckerberg decided to throw his hat into the ring and create his own alternative known as Threads.
As a social media savvy journalist, it is my responsibility to compare both of these platforms for you.
Let's begin with my old bread and butter, Twitter. While this platform has all the features that one would need such as bookmarks, likes, retweets, media uploads and even spaces where you can talk with other people, the website has gone downhill. This has been a long time coming after Musk brought a sink into Twitter HQ (Yes, an actual sink!) in October 2022 as a crappy pun to say he now owns the website. While the faults are many, the most recent are the rate limits. It was discovered that after 600 seen tweets, your account goes into a cooldown for the day where you cannot see anymore tweets. And the only way to see more was if you were a member of Twitter Blue — the paid subscription service. This made many people very angry and was widely regarded as a bad move. It was a move to push more subscriptions in a very predatory way. This caused many people to create a mass exodus towards the new website…
Threads, Meta's new Twitter alternative which launched July 5, is the new hotness that is prepared to steal the crown from Musk. In its debut weekend, the social tool reached 100 million signups, with 30 million in less than 24 hours. While this website is very new and efficient due to Meta being a social media giant, you can even keep your Instagram username. There still seem to be some kinks to workout. A major issue is that there is no rhyme or reason as to whose posts you are seeing due to a strange algorithm that pushes mostly celebrities, brands and verified users towards the page. Another con of the website is how bare it is due to there not being a section for likes or bookmarks. No way to draft posts or a following tab either. The search feature is also very spartan as it is only to look up other accounts rather than keywords and specific posts. Meta says they will roll out more features, but there has been no further communication since.
There is no clear answer to which website is the winner so far. Threads is very bare bones but Twitter is an implosion waiting to happen. Both websites are free and all I can say is to pick your poison of either or both.
Zipporah Pruitt, (she/her) is an L.A. homegrown journalist, who covers entertainment and culture. Follow her on Twitter and Instagram: @zippzapps.
Edited by Nykeya Woods
Support the Next Generation of Content Creators
Invest in the diverse voices that will shape and lead the future of journalism and art.
donate now
Support the Next Generation of Content Creators
Invest in the diverse voices that will shape and lead the future of journalism and art.
donate now