Concert Attacks on Artists Open a Discussion about Post-Pandemic Concert Etiquette
Concerns about concert etiquette have grown after Ava Max and Bebe Rexha were attacked within days of each other.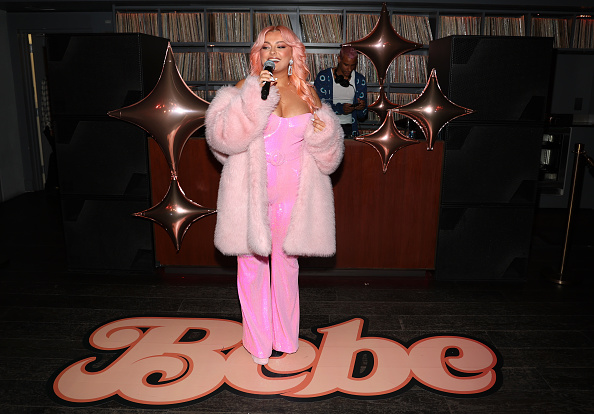 Philadelphia — A video went viral showing singer Bebe Rexha being hit in the face by a cell phone while performing at her New York City concert.
According to Rolling Stone, a concertgoer named Nicolas Malvagna threw his phone at Rexha. He was arrested after the show, which was held on June 18 at Pier 17. It has been recently revealed that 27-year-old Malvagna admitted to throwing the phone because he "thought it would be funny."
However, according to NBC News, Malvagna pleaded not guilty to the charges. His attorney Todd Spodek said, "As a fan, Mr. Malvagna's sole intention was to have Ms. Rexha take photos with his phone, and return it as a keepsake. It was never his intention to injure Ms. Rehxa."
He was charged with various crimes including two counts of third-degree assault and aggravated harassment.
Updating fans on her health 33-year-old Rexha, shared a photo on Instagram of her gruesome black eye and deep lesion under her eyebrow, which required stitches.
Fellow artists like Demi Lovato and Jax commented on the assault and Rexha's post. Lovato expressed her support for Rexha by commenting, "Love you girly…I'm so sorry this happened to you."
Additionally, Jax, known for her song, "Victoria's Secret" also reacted to the assault. sharing their sympathy for the singer. "This is so f*cked up on so many levels. I'm so sorry Bebe. You should be able to feel safe on your stage"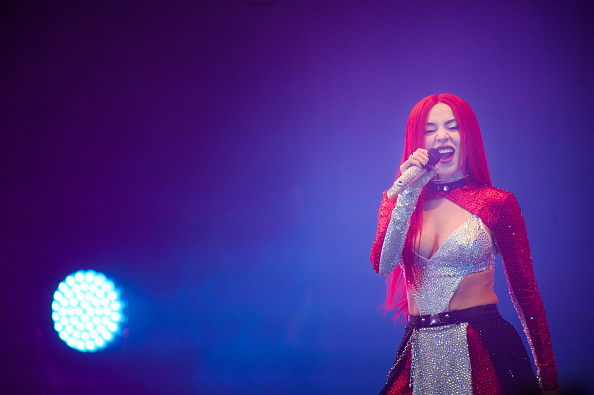 Later that week, it was reported that singer Ava Max was slapped when a fan ran on stage in the middle of her performance. Reports have said it is unclear as to how the fan was able to get on stage with the singer and there has yet to be confirmation if an arrest will be made. Early that morning, Max tweeted about the incident which occurred the night before.
He slapped me so hard that he scratched the inside of my eye. He's never coming to a show again 😡😡thank you to the fans for being spectacular tonight in LA though!!❤️

— AVA MAX (@AvaMax) June 21, 2023
However, a representative from Max's label, Atlantic Records, made it clear to fans that "there would be no further comment beyond Max's tweet." Other reactions on Twitter included a tweet from Keyon Elkins who created a thread in reaction to the two attacks.
After a while these girls will stop touring and will just release music because of y'all 🙁

— HOOD VOGUE is tired of poverty (@keyon) June 21, 2023
These incidents have opened my eyes to a growing culture of poor concert etiquette.
My university's newspaper, The Temple News, covered this issue in April, ahead of our school's yearly concert, OwlChella. In this story, writers Sarah Frasca and Marie Schmidt described concert venues as competitive environments. They argued, "Recently, live shows have been treated like competitions, becoming a matter of who can get closest to the stage, or who can get noticed by the headliner with a sign that blocks everyone else's view."
Now that concerts have rapidly returned since the pandemic has somewhat subsided, I believe people feel entitled to receiving attention and exclusive experiences when seeing their favorite artists in concert. Many people throw their phones on stage in hopes the artist will pick them up and take a picture or video on their phone. However, many artists react poorly to this kind of behavior. Another example is Steve Lacy and his meltdowns that went viral last year. In recent years, it seems as though people have started attending concerts simply to post about them online for attention.
In my personal experience, attending concerts this past year, it seemed as though every single person in the crowd had their cameras on and many of the people did not know the songs being sung. These recent incidents have made me question people's motives when purchasing tickets and whether or not it is truly worth it to attend a concert and act immaturely. Not to mention, concerts are expensive events that often sell out quickly, depending on who is performing.
These artists work hard to entertain us and make our experiences as fans memorable. The least we can do is sing along, support their efforts and not throw anything at them.
Alyssa Threadgill, (she/her) is from Philadelphia and covers lifestyle and entertainment. Follow her on Instagram and LinkedIn: @alyssathreadgill.
Edited by Nykeya Woods
Support the Next Generation of Content Creators
Invest in the diverse voices that will shape and lead the future of journalism and art.
donate now
Support the Next Generation of Content Creators
Invest in the diverse voices that will shape and lead the future of journalism and art.
donate now