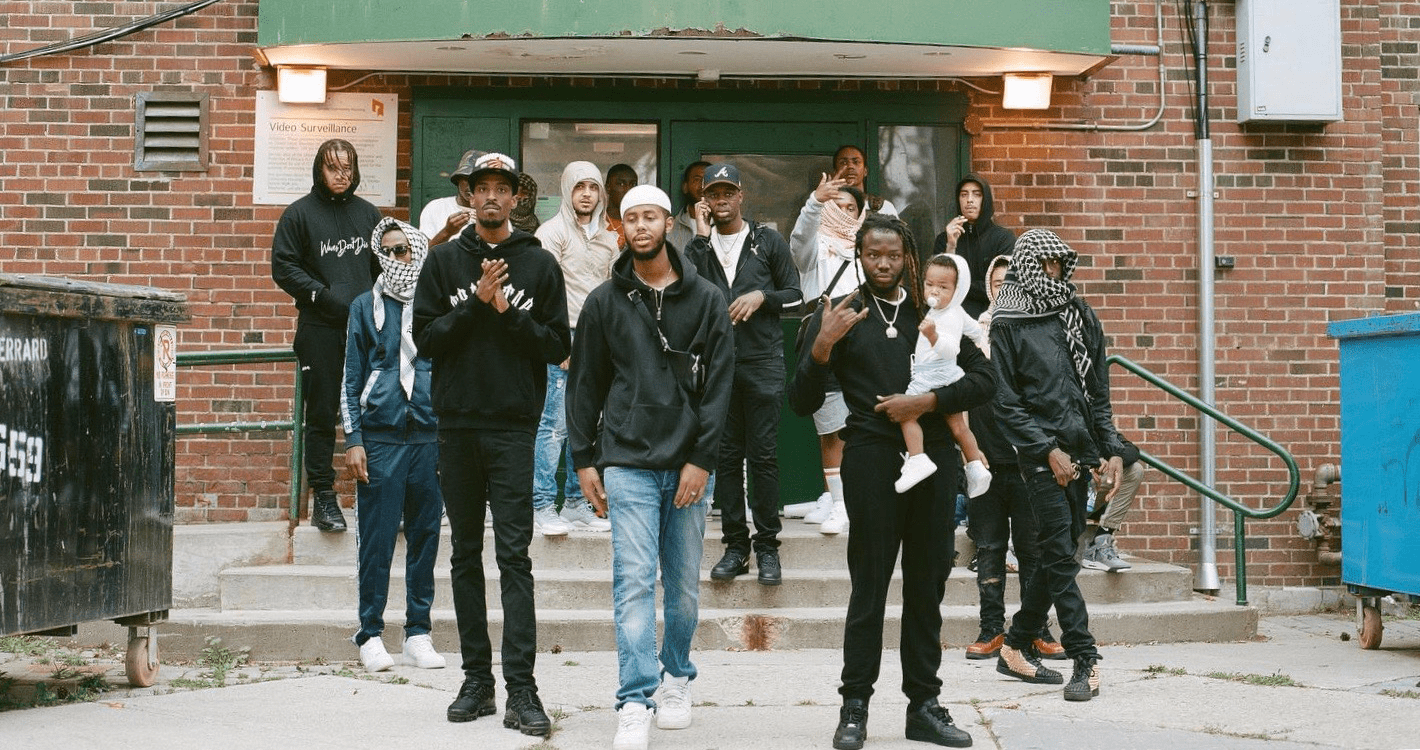 Mustafa the Poet recently dropped his first album, but his lyrics have graced some of the most popular albums of the last five years — having written for acts like Majid Jordan, Camila Cabello, The Weeknd and more.
The album comes just days after Mustafa released his latest single, "The Hearse", an emotional ballad with a music video that reflects the song's North African and western musical influences. His soulful voice is a perfectly matched conveyor of his poetic words, "I want to throw my life away for you … I'll give all my days to you." And his kufi hat, keffiyeh scarf, and traditional Sudanese robes beautifully juxtapose his friends' snapbacks and designer hoodies.
The son of Sudanese immigrants, Mustafa Ahmed grew up in Toronto's oldest and largest housing project, Regent Park.
"When Smoke Rises" captures Mustafa's grief following the loss of multiple childhood friends to gun violence.
On the sixth track, named after Ali, Mustafa sings, "Ali, you know our hearts were at their fullest / Ali, there were no words to stop the bullets" in memory of his loved one.
Throughout his youth, Mustafa focused much of his spoken word artistry on impoverishment in both Toronto and Africa, writing poems that went on to be featured on CBS News and posted by fellow Toronto native and rapper, Drake.
In 2015, Mustafa became Canada's Poet Laureate and later served on Justin Trudeau's first Youth Advisory Council.
Building on his history of socio-political activism, after his recent trip to Palestine, the artist took to Instagram to speak on colonialism in the country, writing "They, the zionists, will barricade them, alienate them, cut the roots of their dreams, and when & if they resist- they'll manipulate & magnify that resistance for the world to see and call it war."
The advocacy present in his poetry and day-to-day life melds with lived experiences to tell emotional stories on the new project.
Mustafa is representing Muslim millennials, children of immigrants, poets, documentarians, and community organizers.
While Mustafa has been the voice behind some of your favorite songs from the last couple years, he's finally stepping out of the shadows with his latest debut album "When Smoke Rises."