Summer in My City: Chicago
The many unsung attractions will make you want to stay longer than planned, or become a tourist in your own city.
Chicago — Chicago natives and tourists can often face a similar dilemma while exploring the city. As friends and family deliberate over ways to spend their days, some might toss out ideas to visit the Bean (Cloud Gate), shop at the Water Tower Place, walk the Magnificent Mile, go to one of the city's museums, take in Lake Michigan from Navy Pier, check out the city from a birds eye view at the Willis Tower (We still call it Sears Tower), go see a sports team or eat at one of the many restaurants they encounter along the way.
All that is fine and can keep even the most tenured Chicago-explorer busy for a lifetime. But after such an adventurer has seen Chicago from the heavens, tried six different deep-dished pizza's or walked the Magnificent Mile until their feet hurt, they can reasonably ask the questions, "Is there anything else" and "Now what?"
To the first question, I'd say there's more than you can imagine and to the second, let me show you.
Here's a list of some of Chicago's unsung attractions that might be overshadowed by the ones I mentioned above. These locations also don't cost a thing.
Visit one of Chicago's most famous basketball courts
Basketball players and fans might be interested in checking out an infamous court on the corner of 18th and State streets in Chicago's Near South community area. The court, Margaret Hie Ding Lin Park, is situated under an elevated portion of the Dan Ryan Transit line and has been featured in several soft drink commercials, including ones with Michael Jordan and Derrick Rose.
I always thought the court was cool because of its location — its placement under the train line gives it a certain gritty feel that'll make even the most cursory basketball fan want to lace up their sneakers.
Visit a lily pond in Lincoln Park and then, a zoo
Once you're tired of the hustle and bustle of Chicago's downtown, drive to the northern part of the city to Lincoln Park and visit the Alfred Caldwell Lily Pool, where stone walks, calm waterfalls and native plantings await. It's a great place to go before you retire for the day after hours of trying to find parking downtown or slowly inching through traffic. Take a seat at the pavilion next to the pond and just let your mind wonder.
If you have time, you can stop at Lincoln Park Zoo, which is within walking distance and is one of the few remaining zoos in the country with free admission. It houses hundreds of animals from around the world, including some endangered species and others that are extinct in the wild.
Visit the Roosevelt Collection area
The Roosevelt Collection area, located at 1135 S. Delano Court East, is another great option for shopping and dining in the South Loop. It's home to the likes of H&M, Banana Republic, Old Navy and a park. Dining options include Nando's Peri-Peri, Pacinos and Chicago French Press for coffee drinkers. My favorite part of this area is a rooftop space next to Nandos that has green space and an interesting view of the city.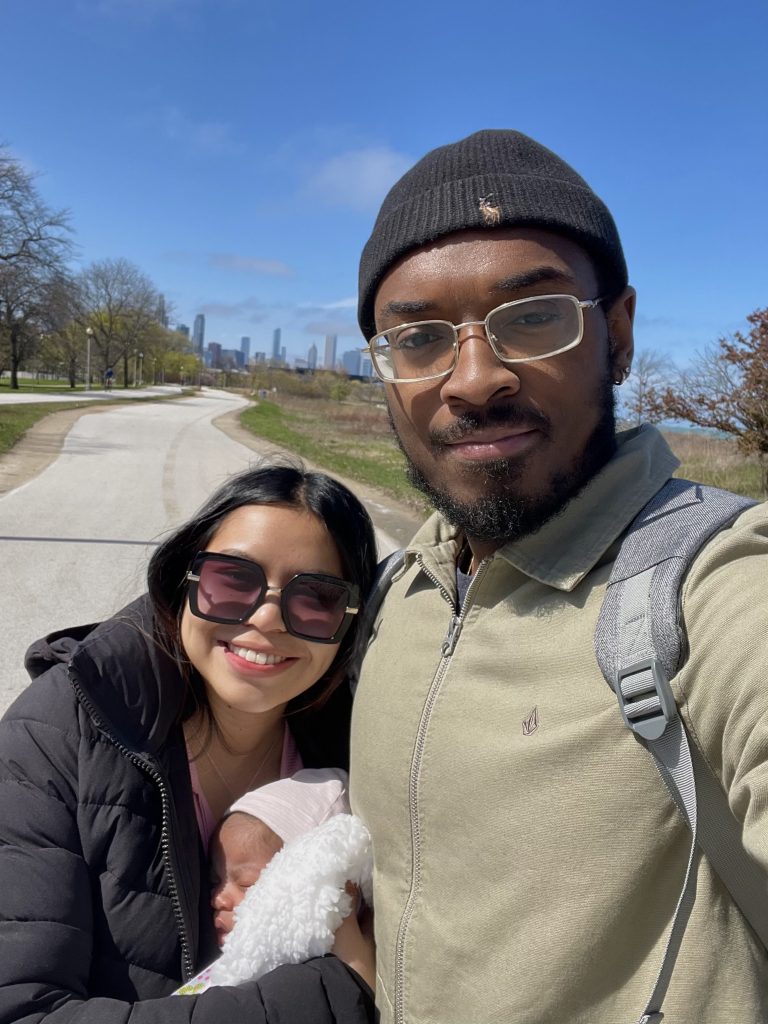 Walk the Lakefront trail
This 18.5 mile-long trail runs from Ardmore Avenue on the north to 71st Street on the south and offers a beautiful view of the Chicago skyline in addition to several activity options. You can bring your bike to enjoy a day of cycling, your running shoes to get a nice jog in or a picnic blanket for the beaches you encounter along the way.
Korean BBQ in Wicker Park
This Northwest corner of the city is home to one of my favorite restaurants — Iron Age Korean Steakhouse, which provides a DIY cooking experience with a wide range of options. It's also the perfect place in Wicker Park to enjoy time with loved ones over great drinks and Korean cuisine of your choice.
Noah Johnson (he/him/his) is a Chicago-based journalist. Follow him on Twitter: @noahwritestoo.
Edited by Nykeya Woods
Support the Next Generation of Content Creators
Invest in the diverse voices that will shape and lead the future of journalism and art.
donate now
Support the Next Generation of Content Creators
Invest in the diverse voices that will shape and lead the future of journalism and art.
donate now