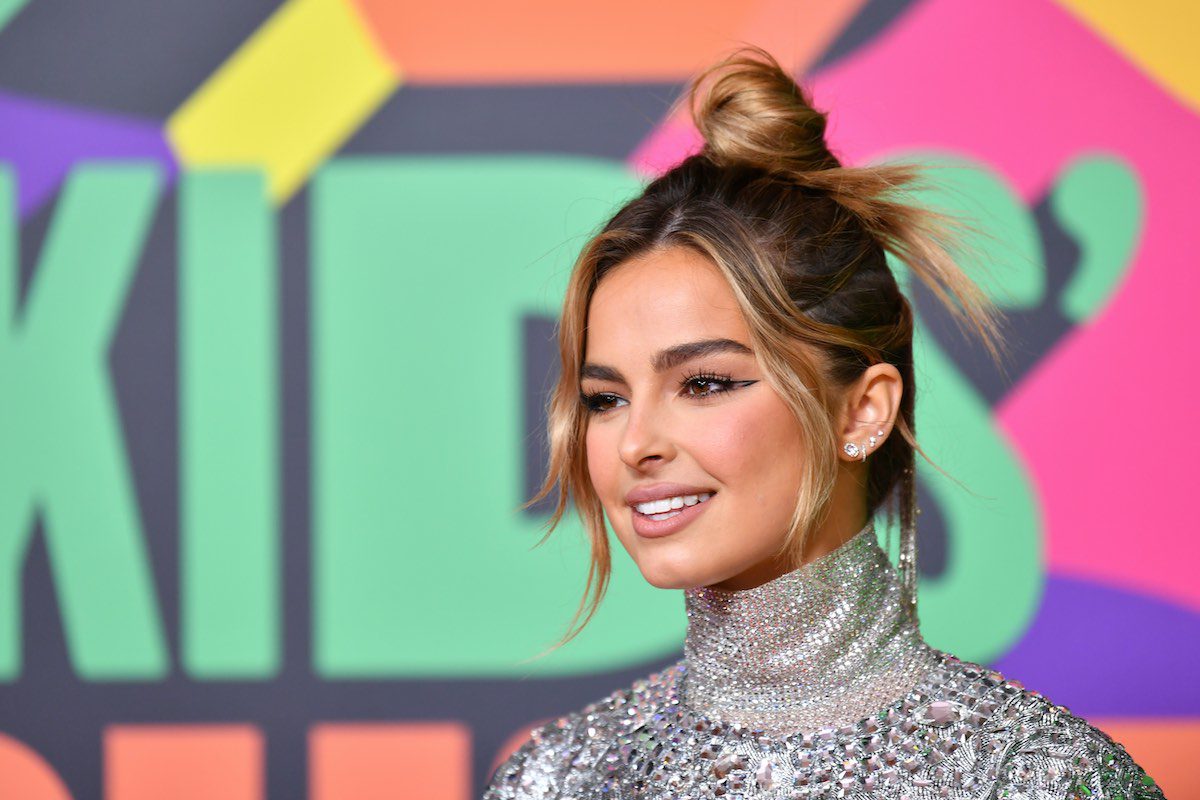 Numerous TikTok creators have experienced famous TikTokers not giving them any credit for their trendy dances or videos, creating the ideology that these TikTok stars are subliminally taking credit for a viral dances and/or ideas that they didn't originate.
Friday was no different.
Addison Rae, one of the most popular TikTokers, was featured on "The Tonight Show Starring Jimmy Fallon" to perform her first single "Obsessed" that was followed with a roughly two-minute segment of Addison 'teaching' Fallon eight viral TikTok dances.
Social media was raging after they saw the duo performing the dances without crediting the original creators. Some quoted they were "stealing from Black entertainers."
Since Fallon and his guest didn't think to give them credit, we will.
Noah Schnapp – "Do It Again"
The dance compilation first started with the famous TikToker Noah Schnapp's 2020 dance to a Pia Mia song. The TikTok star with over 17.4 million followers on the platform was also William "Will" Byers in the show "Stranger Things."
[TikTok dance – https://vm.tiktok.com/ZMeyUrMya/]
You can follow him on TikTok at @noahschnapp
Yvnggprince – "Corvette Corvette"
Hop in a corvette like that. This popular dance was created by @yvnggprince on Tiktok. With precisely a million followers, this Black TikTok creator's account is set to private. However, the trendy dance is shown over numerous social media accounts that is easy to learn.
[Dance tutorial – https://www.youtube.com/watch?v=GKIRFJeBmV4]
You can request to follow him on TikTok at @yvnggprince
FlyBoyFu & 2flyymy – "Laffy Taffy (Remix)"
This dance was a remix with vocals by FlyBoyFu, produced by Adub, and created by 2flyymy. The dance went viral in mid-July on TikTok with over 3.5 million videos and counting dancing to the catchy choreo. The Black creator of the dance was also being mistakenly credited to another TikToker during this time but later on released a clip stating she was the first to do the dance on Dubsmash two years ago.
[Dance video – https://vm.tiktok.com/ZMeyygCgS/]
You can follow both creators at the following accounts on TikTok: @FlyBoyFu and @2flyymy
Keara Wilson – "Savage"
One of the most popular dances during the beginning stages of the pandemic "Savage" was created by TikToker Keara in March 2020. Megan Thee Stallion, creator of the song, reposted the TikToker doing the dance on Instagram, saying, "Welp let me go learn this lol #savagechallenge." Keara currently has over 2.4 million followers on Tiktok and has been featured in the Cosmopolitan.
[Dance video – https://vm.tiktok.com/ZMeyfa2mq/]
You can follow Keara at @keke.janajah
Macdaddyz – "Blinding Lights"
TikTok says the original creator of this dance is @macdaddyz although some people still question where this trend came from. The dance is essentially three men bouncing in a circular rotation to the upbeat tune then break out to an easy-to-learn dance.
[Dance video – https://vm.tiktok.com/ZMeyP8CQP/]
You can follow the creator on TikTok at @macdaddyz
Mya Nicole – "Up"
With the hot new Cardi B song currently out, it was bound to be a TikTok dance. Mya Nicole was the one this time around to insinuate the viral dance in early February. The video has over 7.8 million views and she has over 591,000 followers on TikTok.
[Dance video – https://vm.tiktok.com/ZMeyPhAFg/]
You can follow her on TikTok at @theemyanicole
The Gilbert Twins – "Fergalicious"
Early November of 2020, The Gilbert Twins dropped a video of how they would be post-pandemic in the club. Well, this video turned into a viral trend having over 171,600 videos on the hashtag. The twins currently have over 684,100 followers on TikTok with more than 17 million likes in total.
Dance video – https://vm.tiktok.com/ZMeyPASga/]
You can follow the twins on TikTok at @thegilberttwins