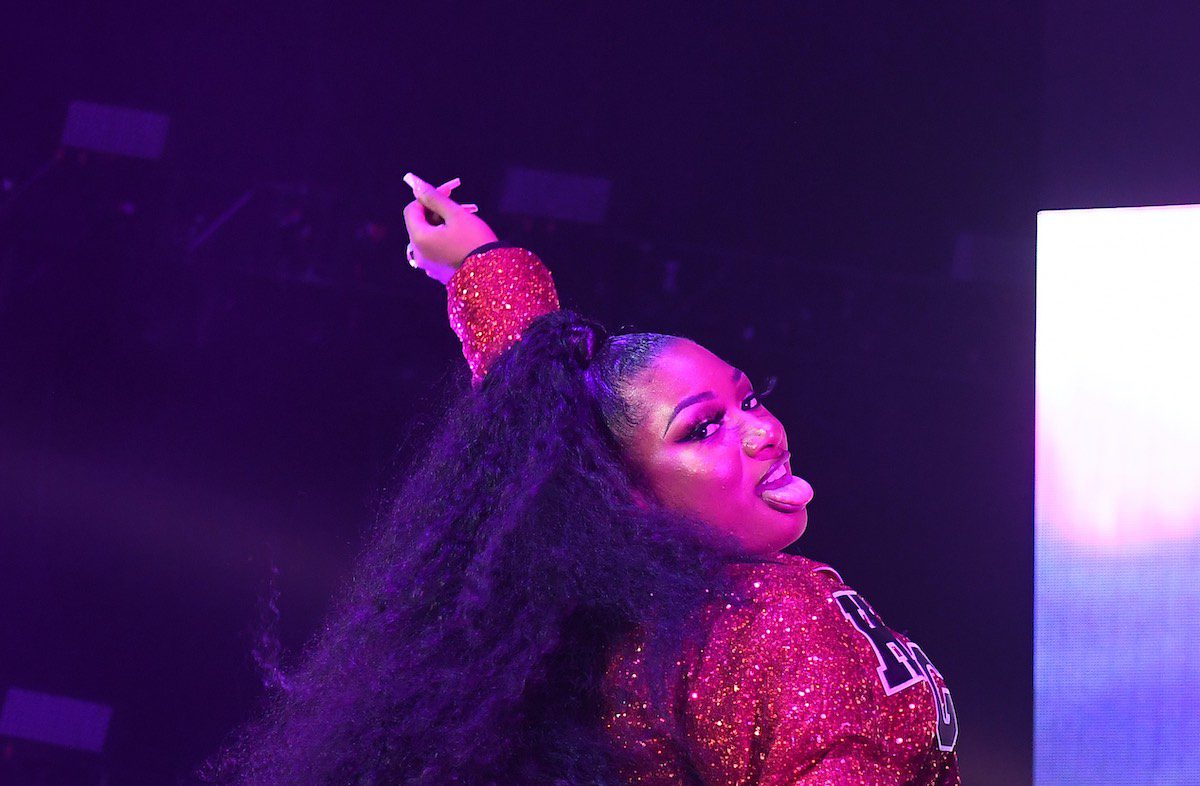 Megan Thee Stallion took to Instagram last week to show off her natural hair journey.
She shared an Instagram video of a stylist's hands spraying water on her long curls. "Yes I am still on my natural hair journey and yessss we have seen some growth 😛🔥," she wrote in the caption.
The rapper has given peeks of her coils since 2019 when fans got a glimpse at the then-chin-length, layered look she had under the many wigs she wears when she performs and attends events.
The progress is even more noticeable since a similar video she shared in December when she announced she wanted "to see how healthy and long we can get my hair," and requested recommendations for Black-owned hair care brands.