Ethical Brands Attract Young Customers
How a mission statement makes the difference in buying habits.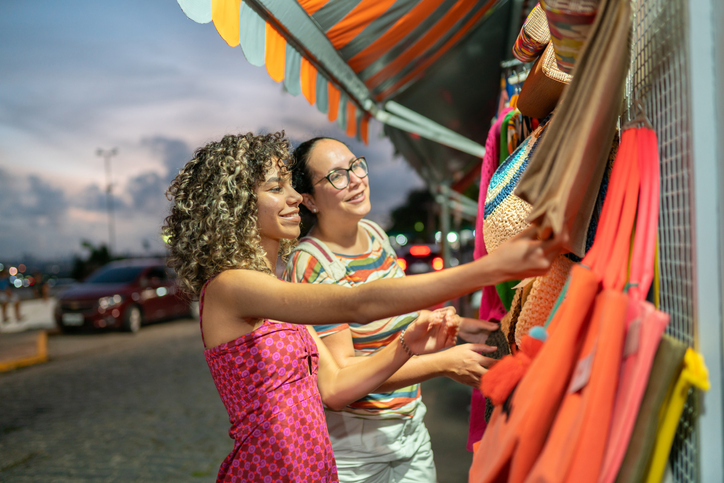 California; Hayward — A recent survey highlights a prominent trend among Gen Z and Millennials — their strong inclination towards purchasing from ethical brands that demonstrate genuine concern for both people and the planet.
The study, involving 2,000 young adults in the United States, underscores that these younger demographics hold brands to a higher standard, with a substantial 80% indicating their likelihood of making purchasing decisions based on a brand's mission or purpose, according to the New York Post.
The survey, conducted by OnePoll on behalf of Tom's of Maine, uncovered several key insights. Notably, 51% of respondents actively seek out brands with eco-friendly practices, while 49% prioritize products crafted from naturally sourced ingredients. Additionally, 44% emphasize the significance of a brand's robust social media presence when making purchase choices.
Environmental consciousness is a driving factor for these consumers, as evidenced by the survey's findings. A notable 78% expressed the importance of purchasing products that are organic, natural, and environmentally conscious. An even higher proportion, 82%, make a conscious effort to select products that utilize naturally sourced or derived ingredients.
However, the emphasis on ethical considerations extends beyond products themselves. The survey reveals that 74% of respondents are prepared to boycott brands that cross ethical lines or deviate from their personal values. Ethical concerns that could lead to a boycott include worker mistreatment or underpayment (61%), animal exploitation for production and testing (59%), perceived corruption (58%) and associations with racism or lack of inclusivity (51%).
Mallory Strange, associate brand manager for Tom's of Maine, emphasizes that consumers are seeking tangible actions from brands rather than mere rhetoric. Transparency, sustainable practices, and community engagement are pivotal in attracting and retaining customers while contributing to a more positive future.
While sustainability is paramount in the minds of Gen Z and Millennials during the shopping process, product quality also plays a significant role. A quarter of respondents noted that product quality was the foremost consideration before making a purchase decision. The survey also revealed that 85% would opt to spend more on a higher quality item rather than compromising on quality for a cheaper alternative. Furthermore, nearly 60% habitually review product labels and ingredient lists prior to making a purchase.
In terms of spending priorities, the survey demonstrated that 78% of participants are willing to exceed their personal budgets for products they are passionate about. Preferred spending categories include clothing (51%), clothing accessories (46%), food (43%) and self-care items (41%).
When delving into specific product categories, respondents indicated a willingness to allocate more funds toward toothpaste (74%), deodorant (70%), home décor (71%) and entertainment (70%). Conversely, areas in which spending reductions were contemplated included phones (38%), shampoo/conditioners (36%) and clothing (35%).
Within the realm of clothing purchases, comfort emerged as a predominant factor, with 59% prioritizing comfort over style. Meanwhile, 23% expressed a preference for style over comfort.
Mallory Strange further suggested that a way to ensure high-quality products with ethical credentials is to seek out those produced by Certified B Corporations, an esteemed certification highlighting transparency, accountability, social responsibility, and environmental performance, managed by the nonprofit organization B Labs.
Noumaan Faiz, (he/him) is a journalist and entertainer from Hayward, CA who covers culture and entertainment.
Edited by Nykeya Woods
Support the Next Generation of Content Creators
Invest in the diverse voices that will shape and lead the future of journalism and art.
donate now
Support the Next Generation of Content Creators
Invest in the diverse voices that will shape and lead the future of journalism and art.
donate now