Battle of the Fast Fashion Beasts
Shein and Temu are involved in multiple legal battles and both parties are determined to come out on top.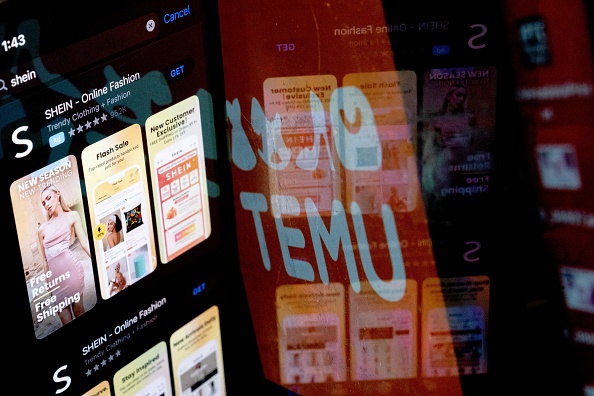 Berkeley, CA — Shein and Temu are two brands that need no introduction for the regular Internet user. You've most likely seen their social media ads displaying their outrageously low prices for goods from apparel to home furniture. You'd think that with how similar the sites are, they would call a truce on the free market, but as of late, they are each other's biggest rivals.
Zeyi Yang from MIT Technology Review reported that the feud started in December when Shein sued Temu for intellectual-property infringement. Shein claimed that Temu was trying to impersonate Shein and mislead consumers into thinking they were the same brand.
According to Reuters, multiple imposter Shein Twitter accounts created in September displayed the brand's logo and marketing but linked to the Temu website. Allegedly, Temu contacted social media influencers to discredit Shein and promote Temu instead. Temu denies all claims, stating that they "played no part in the creation" of the accounts and that there is no value in finding influencers who prefer Temu over Shein or asking them to share their opinions. Temu's request to dismiss the case is currently unresolved.
Recently, Temu has opened up another lawsuit against Shein. Yang stated that "according to the court filing, Temu says Shein has asked all of its more than 8,000 manufacturers to sign exclusive agreements and 'loyalty oaths' that specifically prevent them from selling on Temu." Temu claims a violation of the U.S. antitrust law that would add to Shein's pile of legal pressure if determined truthful. Of Temu's accusations, their boldest states that Shein is using false copyright infringement claims to make the company take down products Temu sells at a lower price than Shein does.
Undoubtedly, both companies have seen tremendous growth in the past few years due to the expansion of social media and the birth of ultra-fast fashion. The average consumer can buy into the latest trend even with a tight budget thanks to new items being released on both websites daily and their incredibly affordable prices.
Shein and Temu are worth billions of dollars and have a cult following on the Internet. It's no wonder they're willing to fight dirty for U.S. market share. It's a hyper-competitive market and I doubt this will be the last we'll hear from them as their legal battles continue.
Knives Nguyen, (he/them/theirs) is a journalist from the Bay Area who covers entertainment and culture. You can connect with them on LinkedIn: @knivesnguyen.
Edited by Nykeya Woods
Support the Next Generation of Content Creators
Invest in the diverse voices that will shape and lead the future of journalism and art.
donate now
Support the Next Generation of Content Creators
Invest in the diverse voices that will shape and lead the future of journalism and art.
donate now