Summer in My City: Montreal
Planning your trip to Montreal soon? Check out the city's exclusives from St-Viateur bagels to festivals at the Old Port.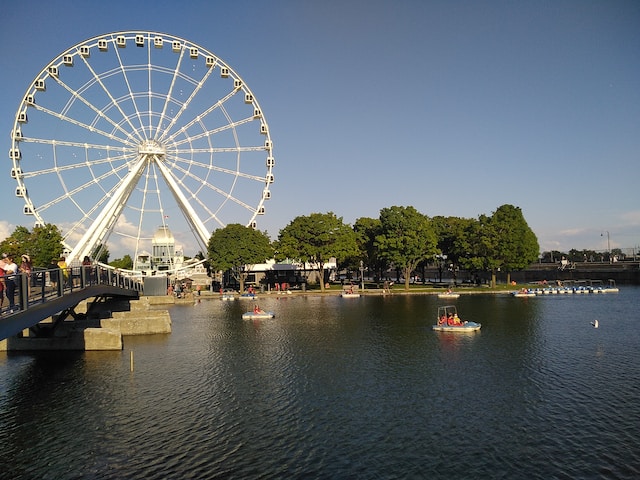 Montreal — Summer has always been a great time to explore. School's out. There are warmer temps. The season offers a chance to make fun memories with family and friends. With this knowledge, YR Media writers wrote stories about how their city is a great place to explore culture and museums, eat good food and just unwind. Check out our Summer in My City series.
A couple months ago, I committed to rat girl summer. Even though I'm not the best participant, you can still sometimes catch me scurrying in the streets and out in the sun. I'm definitely nibbling on my little snacks, and occasionally finding myself in places where I have no business being. And I'm doing all this from Tiohtià:ke/Mooniyang, now known as the city of Montreal.
If you love festivals, Montreal is the place to be for the summer. There are events for everyone. Do you enjoy comedy, theater, fashion? There's bound to be something you're interested in. Almost every week, you can catch a variety of music shows from jazz to country and even EDM. There are also multicultural festivals celebrating diverse communities like Montreal's Pride, First Peoples and Italfest.
The French language may be the official language of the city, but you can totally get by speaking only English. Most neighborhoods are bilingual, especially the ones attracting visitors. So for those also taking to the streets of Montreal this summer, here are my go-to places to scurry around.
Day or night, you can stroll the streets of the Old Port and never get bored. Pick up a gift to bring home from artists selling their crafts. And if you need to nibble on something, there are food trucks parked nearby them. From tacos to poutine, you won't leave hungry from the Old Port. And not far from the vendors, you can usually spot street performers entertaining a crowd.
If you're looking for more active things to do, some options include peddle boating (amongst other water activities), zip lining and a family-friendly aerial course. Speaking from experience, just don't forget to apply sunscreen everywhere and get sunburned!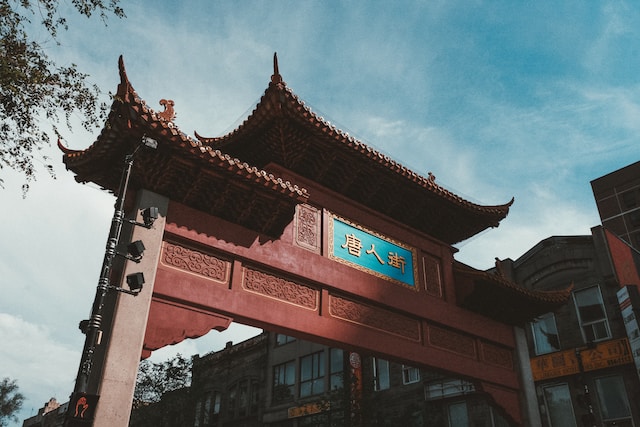 Not far from the Old Port, you can scurry over to Chinatown. The community is "guarded" by archway gates on all sides. There are lots of small businesses in the area like restaurants, variety shops, grocery stores. For me, dropping by means I'll definitely pick up boba to cool off on a hot day.
Montreal's Chinatown origin story dates back to the first Chinese immigrants who settled in the area in the late 1800s. While the area spans just a few blocks, it has a long history. And recently last year, the neighborhood was granted heritage status to protect the community from further gentrification pressures and development projects that it's faced for decades. Knowing that, supporting businesses in the area feels extra special knowing that I'm helping preserve a little bit of the city's history.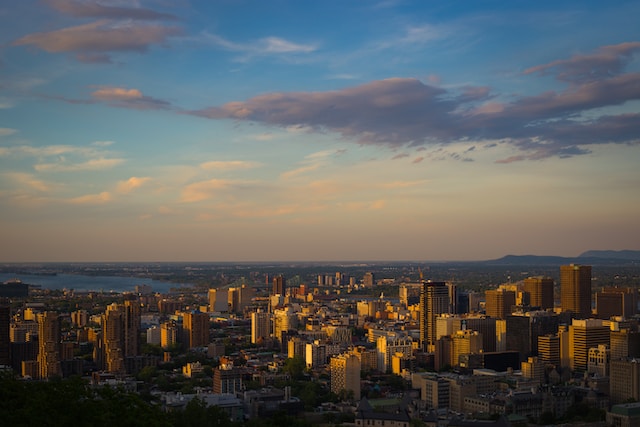 As much as I do not enjoy a workout, I'm still always down for a hot girl walk. And since I work from home, I'm often told I have to go out and touch some grass. If you are on the hunt for some greenery, Montreal has a bunch of parks for you to do just that. Some have an entry fee, but Mount Royal is free. During the day, you can picnic and hike to the lookout point. While I've never been at night, I've heard the view when it's dark out is lovely.
Tired of your typical orange juice? Montreal's staple Gibeau Orange Julep might be what you need. It's creamy almost as if there's ice cream blended in. Don't ask me what the actual recipe is — I couldn't tell you. It's a bit of an acquired taste for some. But once you have it, orange julep is kind of addicting.
And there's no way you'll get lost trying to find the place. They operate out of a gigantic orange sphere. If you're looking for something to nibble on, there are snacks like corn dogs (aka pogosticks) and my recommendation would be poutine. If you're in Montreal, you cannot leave without having poutine, even if it's not from here.
If you've had a New York bagel, Montreal-style bagels are distinctly different. So throw out that expectation. They're smaller, thinner and denser. And they're baked in a wood-fired oven instead.
St-Viateur is one of the biggest bagel establishments in the city, and it has locations all over Montreal. They sell freshly made bagels, which are delicious right out of the bag. Warning: some locations only take cash! So make sure to have it on hand in case an ATM isn't available. Its original landmark shop sells just the bagels, but some of the locations also sell bagel sandwiches.
Amber Ly (she/her/hers) is YR Media's Newsroom Training Manager/Producer; she's based in the Bay Area and vacationed in Montreal.
Edited by Nykeya Woods
Support the Next Generation of Content Creators
Invest in the diverse voices that will shape and lead the future of journalism and art.
donate now
Support the Next Generation of Content Creators
Invest in the diverse voices that will shape and lead the future of journalism and art.
donate now