Summer in My City: Seattle
Five fun and affordable ways to soak up and enjoy the Emerald City.
Seattle — Summer has always been a great time to explore. School's out. There are warmer temps. The season offers a chance to make fun memories with family and friends. With this knowledge, YR Media writers wrote stories about how their city is a great place to explore culture and museums, eat good food and just unwind. Check out our Summer in My City series.
When summer in Seattle rolls around, everyone is excited. Since the sun is always shining and it's better to be outside than stay indoors, summer is the best time to experience the city. Here are five ways to spend your summer in Seattle, with a mixture of free and paid experiences.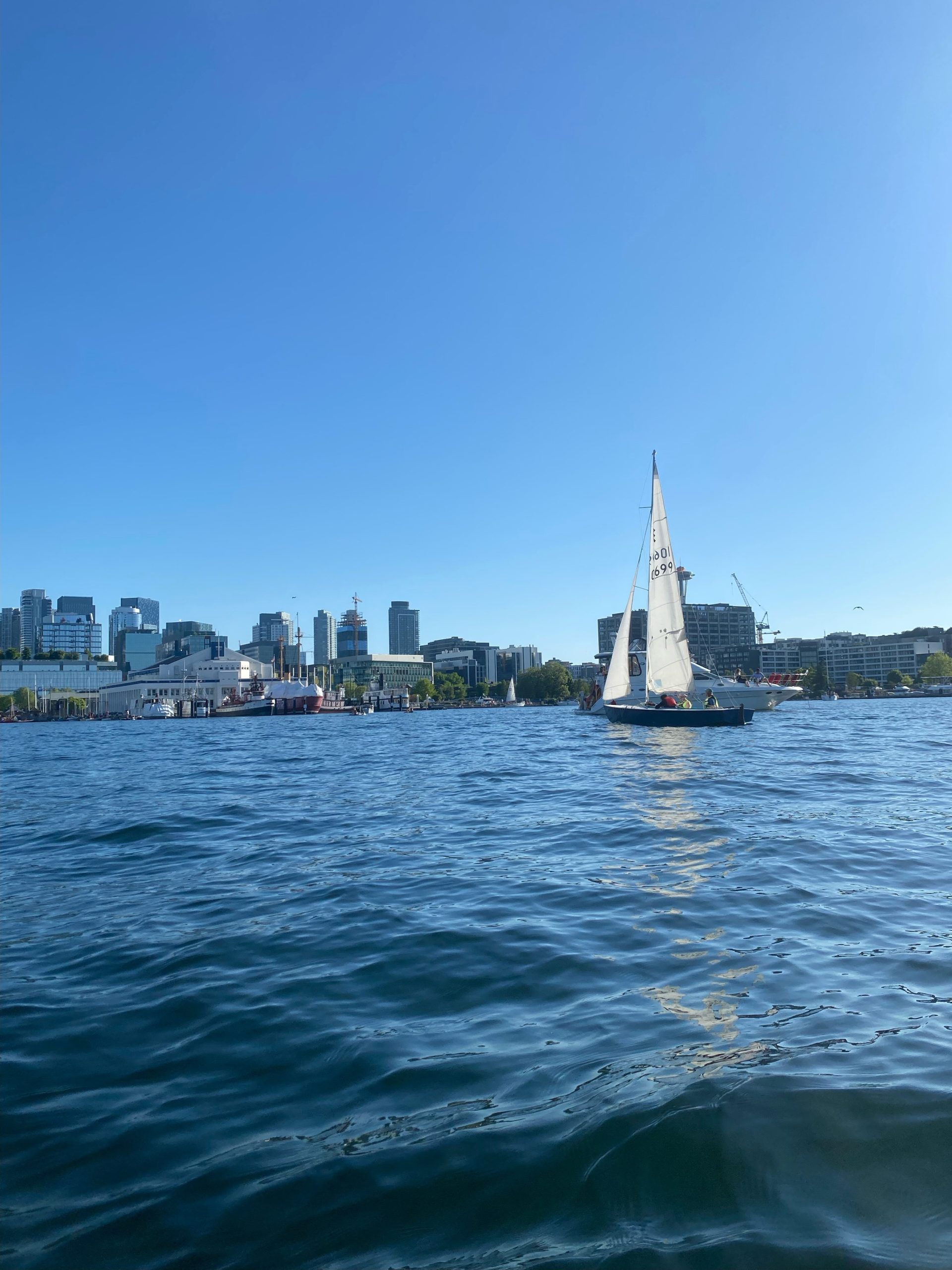 Kayaking at Moss Bay
First on the list is kayaking at Moss Bay. Moss Bay Kayak Paddle Board and Sail Center provides affordable outdoor water recreation activities for all to enjoy near the heart of downtown Seattle.
Visitors can enjoy paddleboarding and kayaking at an hourly rate ranging from $24 to $32. Paddleboards and kayaks are available for all ages, most body shapes/sizes, and experience levels. Moss Bay is a safe place to have fun on the water, allowing you to navigate the local waters of South Lake Union and the arboretum area of Lake Washington.
I rented a kayak for 2 hours and enjoyed views of South Lake Union and the Space Needle.
Trails & walks
A free way to experience the outdoors in Seattle is by walking on different trails and parks in the city. This can take between 30 minutes and two hours, depending on your preferred length, and allows you to get some exercise while enjoying nature.
With a friend, I visited St. Mark's Greenbelt Walking Trail. Although there was a lot of climbing, I enjoyed it, and the difficulty level was between easy and moderate. There was even the opportunity to peek at the Capitol Hill neighborhood.
Just a 10-to-13 minute walk away from St. Mark's Greenbelt Walking Trail is Volunteer Park. Besides walking, you can sit, picnic, read, or do anything relaxing alone or with a friend.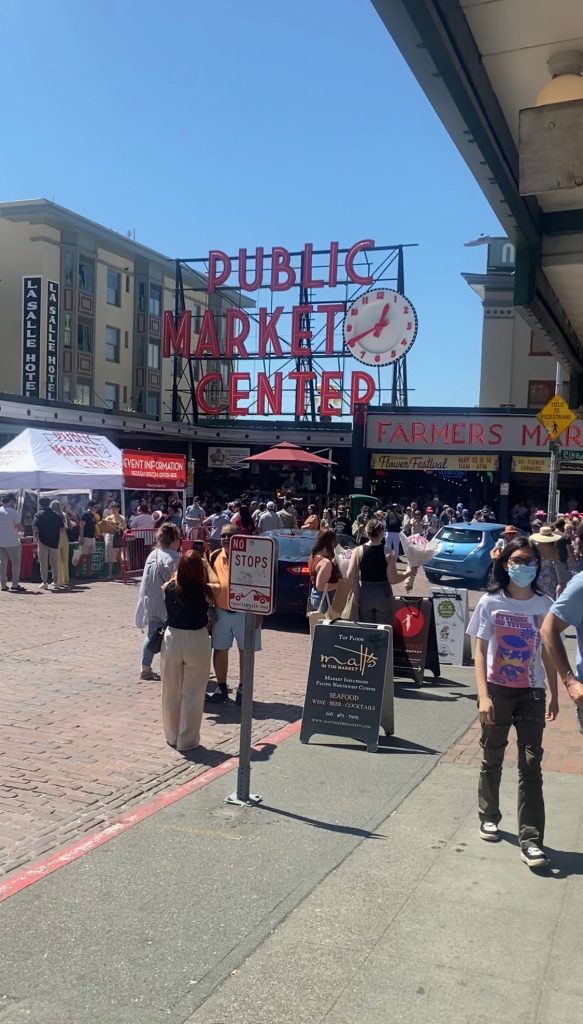 Pike Place Public Market Center
Known as a popular Seattle tourist attraction and Seattle's original farmer's market, visiting Pike Place is one of the top activities on many visitors' lists.
Pike Place is the perfect place to enjoy eateries, restaurants, specialty food shops, retail shops, crafts markets, and the farmers market. This is an ideal location if you want to grab some flowers, eat French pastries, listen to local musicians, and visit the Gum Wall. Pike Place is also a great option because you can choose how much you want to spend, and the visit can be free if you just want to look around.
There will be weekly Friends of the Market Summer Tours. However, the tours are lacking in accessibility because they are moderately challenging for wheelchairs due to the cobblestone street and several steep city blocks. Tickets range from free to $15 per person. The Public Market Center has much to offer and is worth visiting.
Pier 56 & Sailing
If you want to do a water activity but prefer to sit back and relax, consider going on a Sailing Seattle excursion.
The company offers sailing opportunities from 1.5 to 2 hours with a sunset sail experience, and prices range from $42 to $62. The skilled crew takes you sailing on custom 70 ft. sailing yachts with spacious decks. You can relax and cruise on Puget Sound, sailing across Elliot Bay and getting great views of the Pacific Northwest. Another perk of this experience is that you can bring your beverages and food.
After getting off your sailboat, you can walk around Pier 56, eat at restaurants like Elliott's Oyster House and the Fisherman's Restaurant, and ride the Seattle Great Wheel and the Carousel, among other activities.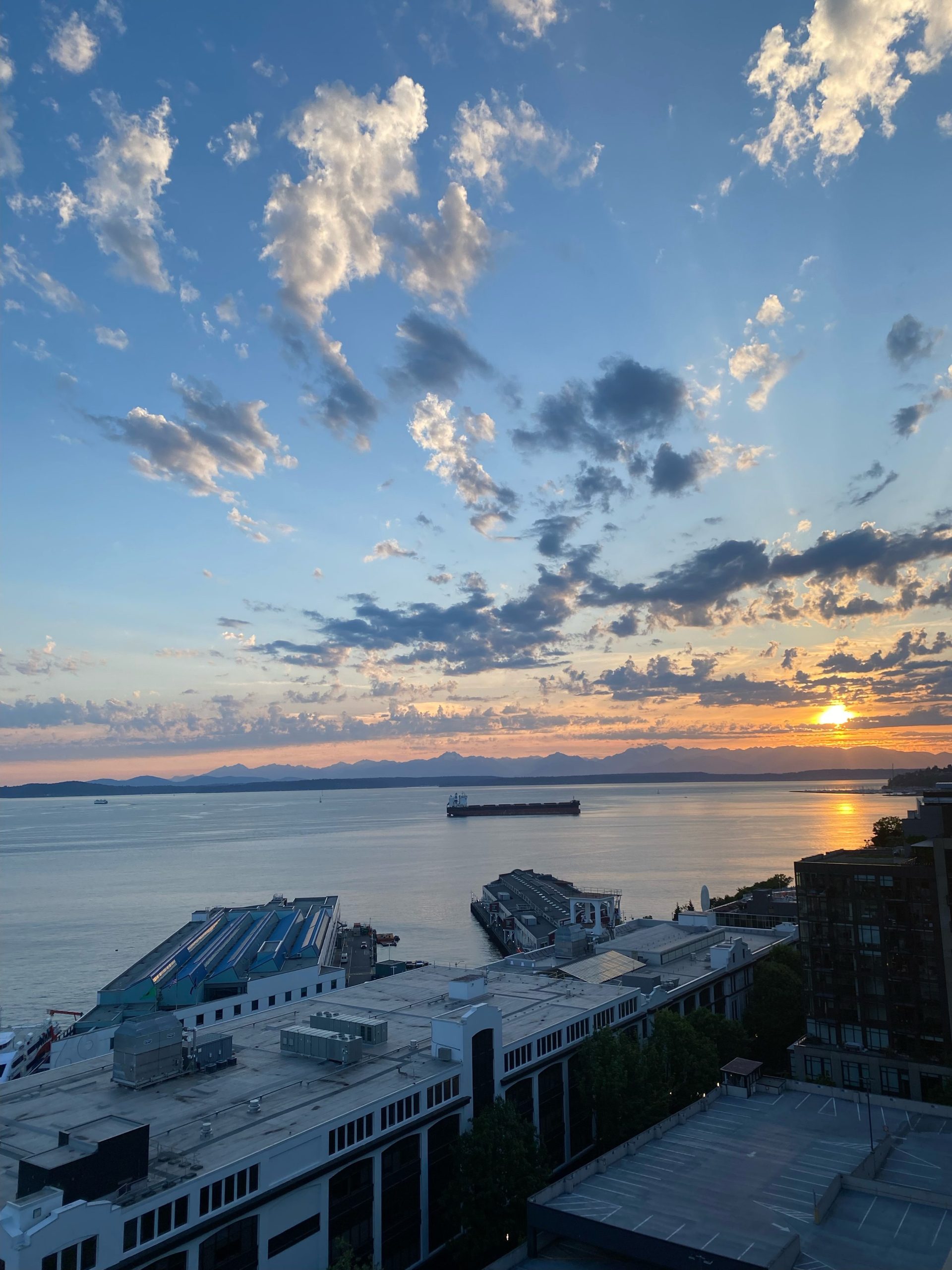 Rooftop gatherings
Last on the list are rooftop gatherings. Whether you visit a rooftop restaurant or bar, rooftops in Seattle during the summer are popular and a great place to hang out. These experiences range in price based on the specific location and company.
The city views are amazing, especially in an area like Belltown, where you can see the water, Mt. Rainier, the Pier, and the Space Needle. With the sun setting later during the summer, you can also catch the sunset.
There are so many other ways to spend a summer in Seattle outdoors, like visiting Alki Beach or taking a hot air balloon ride. This list is a great way to start your fun experience in the city!
Tracy Noze is a Seattle-based journalist.
Edited by Nykeya Woods
Support the Next Generation of Content Creators
Invest in the diverse voices that will shape and lead the future of journalism and art.
donate now
Support the Next Generation of Content Creators
Invest in the diverse voices that will shape and lead the future of journalism and art.
donate now