Should You Post Your Resume on LinkedIn?
As many young professionals begin job hunts, is it a good idea to post your resume online?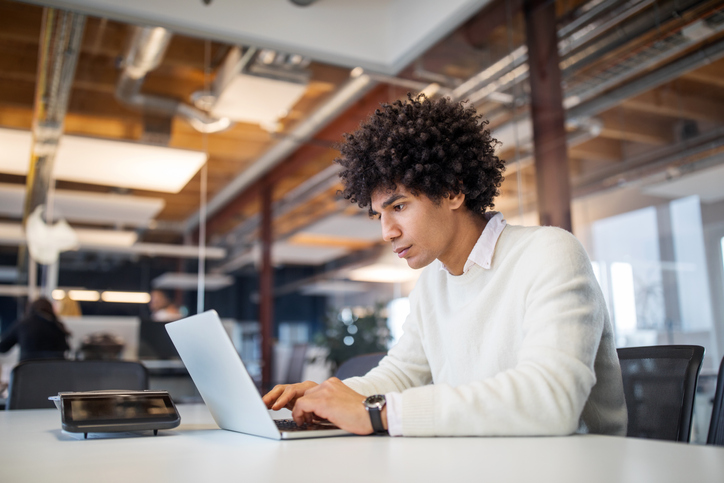 New York City, NY — As job hunting can be tough, especially post-pandemic, many early-career professionals are posting their resumes on LinkedIn to gain a further reach and more opportunities.
With the recent trend of posting resumes on the professional networking platform, some experts argue that posting resumes broadly is a no-go as resumes should be tailored towards a specific company that fits one's skillset.
"Even if all the jobs you are applying for are in the same field, there will still be differences in each role depending on the company [like] their values, keywords, and what they are looking for," said career coach Rosie McCarthy in a video.
With the recent layoffs due to over-hiring during the pandemic and a glooming recession, many job seekers are becoming anxious to secure a role, especially one that covers living expenses.
Many recruiters recommend against it because of identity theft, plagiarism, recruiter dismissal, or job search confidentiality, according to STEM consultant Kate E. Williamson.
Yet, there are some recruiters and job search coaches who support uploading resumes to LinkedIn, like Amy Miller, a senior client lead recruiter at Amazon.
"If I'm sourcing and I find a profile I think looks pretty good… and make sure it's a good fit, I'll be so happy," said Miller, a former senior recruiter at Google, in a YouTube video. "I'm going to immediately email you directly or I might even call you."
Daniela Araya Molina, a 25-year-old from New York, said she had "numerous" recruiters reach out to her for roles because she posted her resume on LinkedIn, which has led to some of the best interviews she has done.
"The conversation flows more smoothly and you can tell that the recruiters are that much more open to you as a candidate. Without having my LinkedIn posted, I personally feel like I would miss out on a lot of connections and possible job opportunities."
Overall, it remains to be split where resumes should be uploaded to LinkedIn, or online at all.
"In the end, people are hiring people and recruiters turn to LinkedIn daily to get an idea of your personality and tone of voice — something that a resume does not always allow," said Williamson in a post. "If after all of this, you still decide to upload your resume to LinkedIn, please be smart about it and remove any personal information and other items that you are not comfortable sharing with the rest of the world."
Kailyn Rhone, (she/her) is from Florida, but is an NYC-based journalist covering education, technology and culture. Follow her on Twitter @onlykailyn.
Edited by Nykeya Woods.
Support the Next Generation of Content Creators
Invest in the diverse voices that will shape and lead the future of journalism and art.
donate now
Support the Next Generation of Content Creators
Invest in the diverse voices that will shape and lead the future of journalism and art.
donate now