How to Get the Most Out of LinkedIn
"LinkedIn is such a powerful tool that college students such as myself know firsthand how crucial it is to have an online resume when applying for selective internships and high-paying jobs." -YR Media's Ashleigh Ewald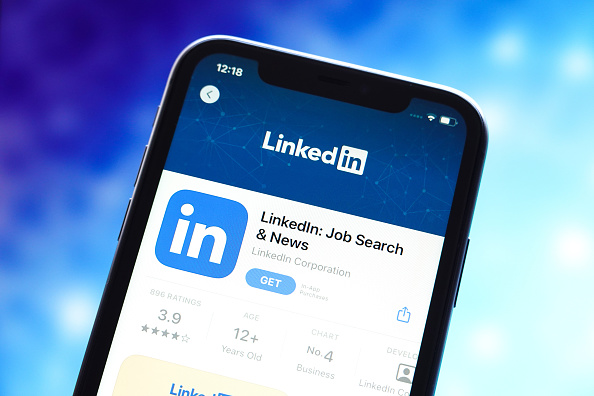 Georgia — Social media is one of our century's most life-changing and nerve-wracking digital creations for various reasons. Each social media platform has its own set of rules and regulations that users must adhere to. These policies often undergo frequent updates, making it crucial to stay informed and ensure compliance. Failure to understand and follow these guidelines can result in account suspension or even permanent removal from the platform, further adding to the anxiety and stress associated with social media usage.
One of the additional primary challenges of social media is the constant need to keep our accounts updated and active. In today's fast-paced digital world, where new trends and content constantly emerge, there is immense pressure to stay relevant and engaged. From regularly posting updates and sharing photos and videos to interacting with followers, managing multiple platforms can become daunting. Furthermore, maintaining consistency in producing content is another hurdle to overcome. With the ever-increasing competition for attention on social media platforms, individuals and businesses strive to captivate their audience with unique and compelling content. This article about maximizing our virtual experiences will benefit someone.
I have observed that users often rely on their keyboards to share posts or written content on Instagram and other social media platforms such as LinkedIn, YouTube, TikTok, Facebook and Twitter/X. However, this can pose challenges for these platforms, as each operates as a distinct entity. The issue often arises when users neglect to read and understand the terms and conditions of each social media platform, leading to the question of how to utilize Facebook in comparison to LinkedIn effectively.
To answer that question through individuals self-educating themselves on what platforms like LinkedIn are meant for and its purpose for users. In this case, LinkedIn can benefit those seeking to build professional connections and grow their online footprint. LinkedIn is such a powerful tool that college students such as myself know firsthand how crucial it is to have an online resume when applying for selective internships and high-paying jobs. I provide the link to the header of my resume under my name so employees or machines running them can evaluate my profile. This gives 80% of professional job-seekers the advantage of adding their LinkedIn profile to their resumes.
LinkedIn was created to provide professionals with a platform that facilitates their success and professional growth by connecting them with like-minded individuals with a common goal: career-focused professionalism. Founded in 2002, LinkedIn stands out as a social media giant, but it differs from platforms like Facebook as it does not encourage political debates among family, friends, or acquaintances. However, LinkedIn is a place to be professional and not discourage potential employees and associates due to differing views.
In order to maximize the benefits of LinkedIn, it is essential to have a thorough understanding of how to use the platform effectively and to be well-informed about its features. The first step towards creating a successful LinkedIn profile is to familiarize oneself with the platform and its various functionalities, such as security settings and privacy options. It is vital to ensure that all sections of the profile, including experience, volunteer work, awards, publications, and a comprehensive summary, are filled out to provide a complete and compelling profile. Additionally, it is crucial to pay attention to the "fold" of the profile, which is the initial section that users see when visiting a profile, containing the profile picture, name, bio, and background banner. This section plays a significant role in capturing visitors' attention and enticing them to explore the rest of the profile.
Once the profile is complete, LinkedIn provides a rating at the top, indicating the profile's status, ranging from beginner to all-star. This rating serves as a benchmark to gauge the profile's effectiveness. Subsequently, it is advisable to connect with individuals relevant to one's professional field, particularly those in the same industry or those who align with one's career goals. It is crucial to avoid randomly connecting with individuals, as this may dilute the authenticity of the connections list. LinkedIn can be fun and, most of all, a powerful tool to build lasting connections that are made from the heart. This platform is the most globally professional networking site that can be what a user makes of it.
Ashleigh Ewald (she/her/hers) is a Georgia-based journalist who attends Oglethorpe University. Follow her on IG: @ashleighewaldofficial.
Edited by NaTyshca Pickett
Support the Next Generation of Content Creators
Invest in the diverse voices that will shape and lead the future of journalism and art.
donate now
Support the Next Generation of Content Creators
Invest in the diverse voices that will shape and lead the future of journalism and art.
donate now