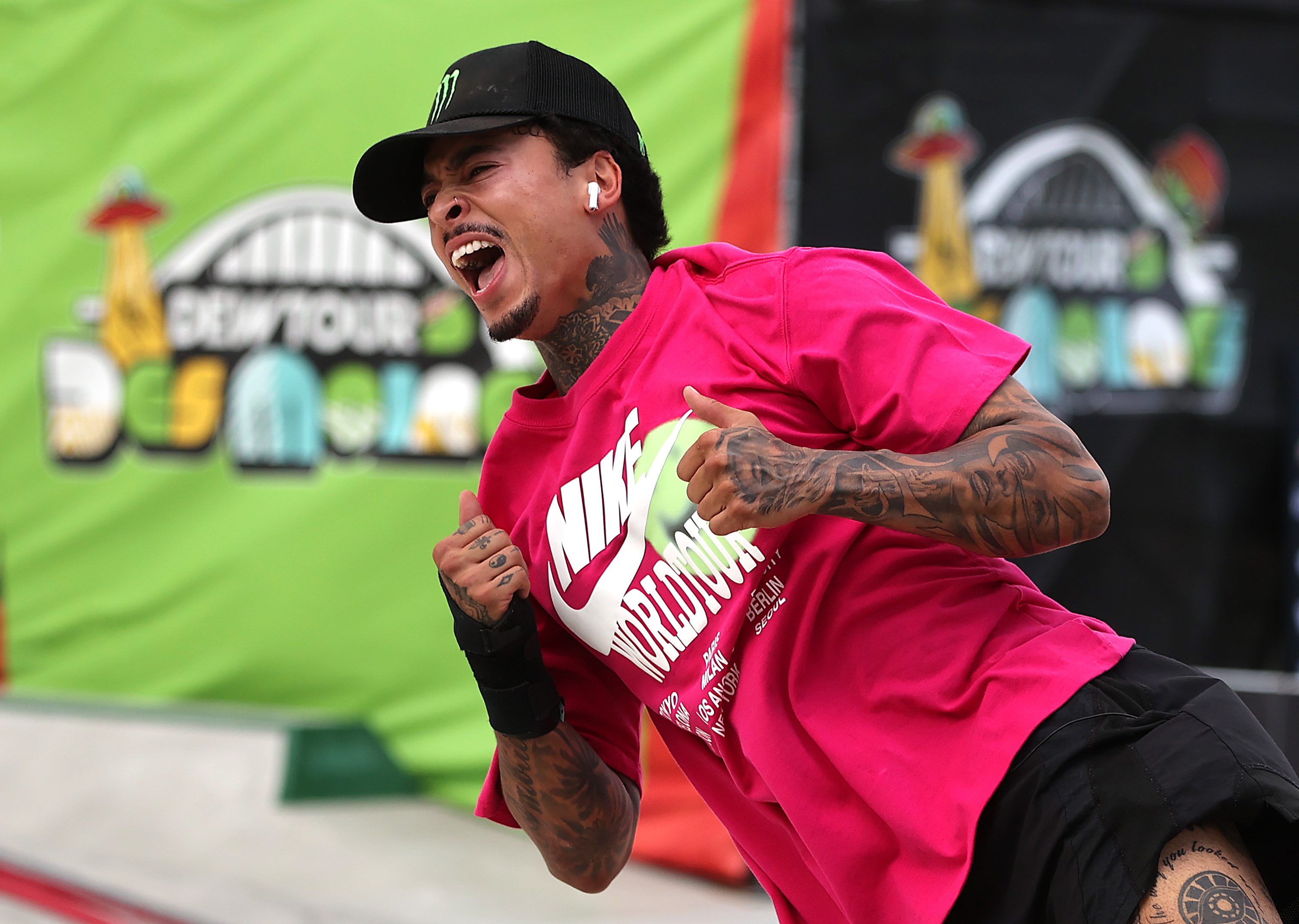 Nyjah Huston was 11 when he first signed a contract to go into the professional skateboarding world and now, 15 years later, Houston is headed to Tokyo as his sport debuts at the Summer Olympics.
He is already a four-time world champion and first entered a prestigious amateur contest in 2005 and took first place. Now, the Laguna Beach resident is a millionaire several times over and could become well-known similar to how Shaun White became a household name after snowboarding's debut at the Winter Olympics.
"I don't like to think of myself as famous because us skaters, we think of ourselves as normal people," Huston said, according to LA Times. "But I really do have to be more careful about what I do and the way I set examples for everybody."
Huston said success and wealth at a young age brought other problems. As an 18-year-old on his own, he bought a $2.55-million house in 2013 and became known for throwing wild parties. Police officers would show up at his door on multiple occasions due to neighbor complaints.
"People assume they know you but they don't," he said. "I've made money from a young age but it's never taken away from my love of skateboarding. I don't just do this for money."
Now, he is solely focused on the Tokyo Olympics set to begin on July 23.
"Even though skateboarding is considered a sport now and it is going to be in the Olympics for the first time, you always have to realize what got it there and what's going to always be important," Huston said, according to GQ. "That's the street side of skateboarding, the lifestyle part of it, the fun of it, the fact of going out there and skating things that aren't meant to be skated."