Sha'Carri Richardson: 'That Girl' Talks Hair, Family Inspo Amid Run for Olympics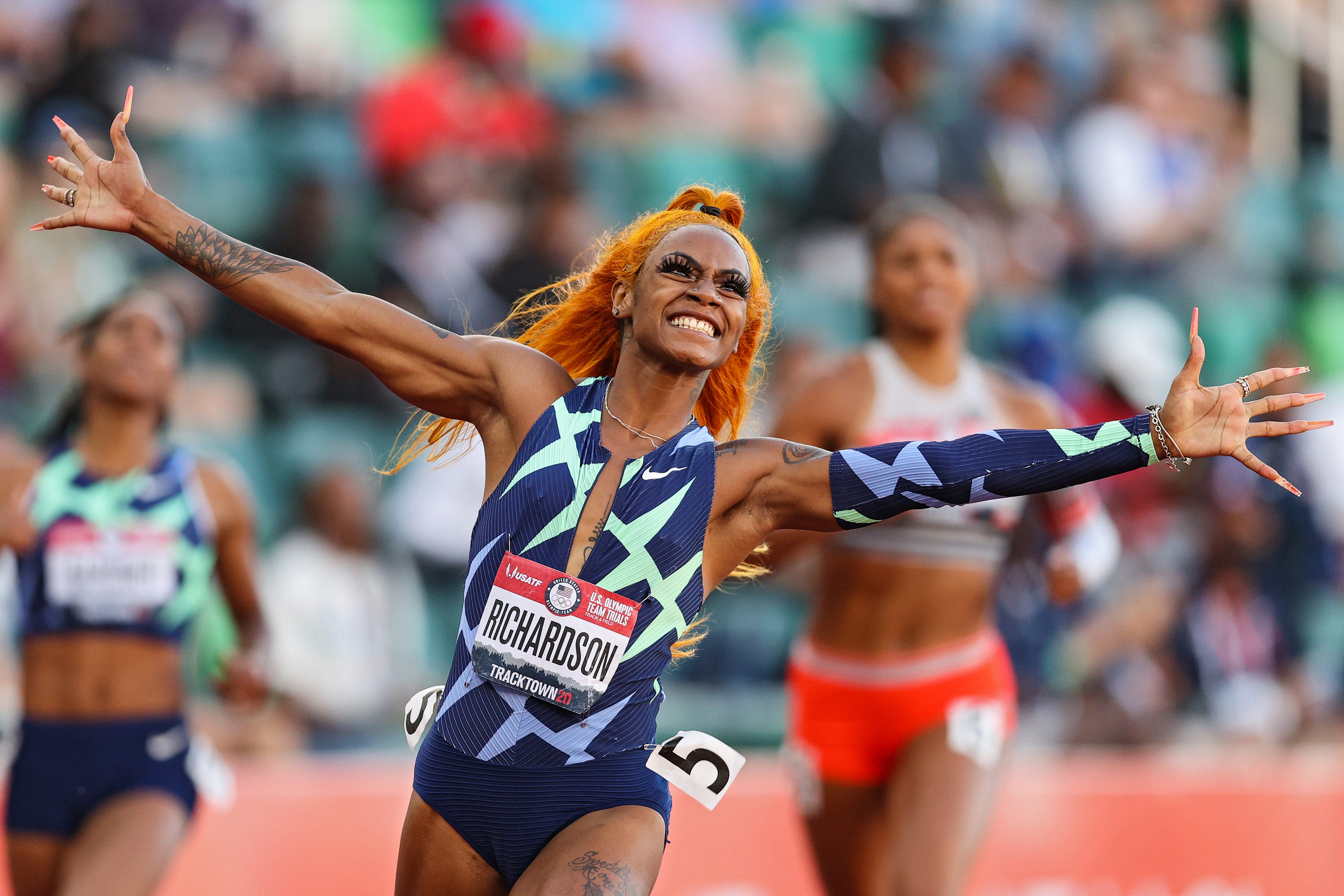 Sha'Carri Richardson: 'That Girl' Talks Hair, Family Inspo Amid Run for Olympics
If immediately running into the stands to embrace her grandmother after qualifying for the U.S. Olympic Track and Field Team didn't make you a Sha'Carri Richardson stan, then maybe these other heartwarming details will convert you.
The 21-year-old track star, who finished first in the 100m with a 10.86 time, said her family has always been her motivation. She refers to her grandmother as her "heart" and her "superwoman," according to them.
"Without my grandmother there would be no Sha'Carri Richardson. So, my family is my everything until the day I'm done," she said. She also revealed her birth mother died a week prior to her win and she was still able to get out on the field and give it her all.
As she sped past her opponents with her fiery orange hair, she shared the hair color was inspired by her girlfriend.
"She said it spoke to her, the fact that it was just so loud and vibrant, and that's who I am," Richardson told USA Today.
Richardson, who will compete in the Olympics in July, is often compared to Florence Griffith Joyner, better known as Flo-Jo, who set world records for 100m and 200m races, according to Popsugar.