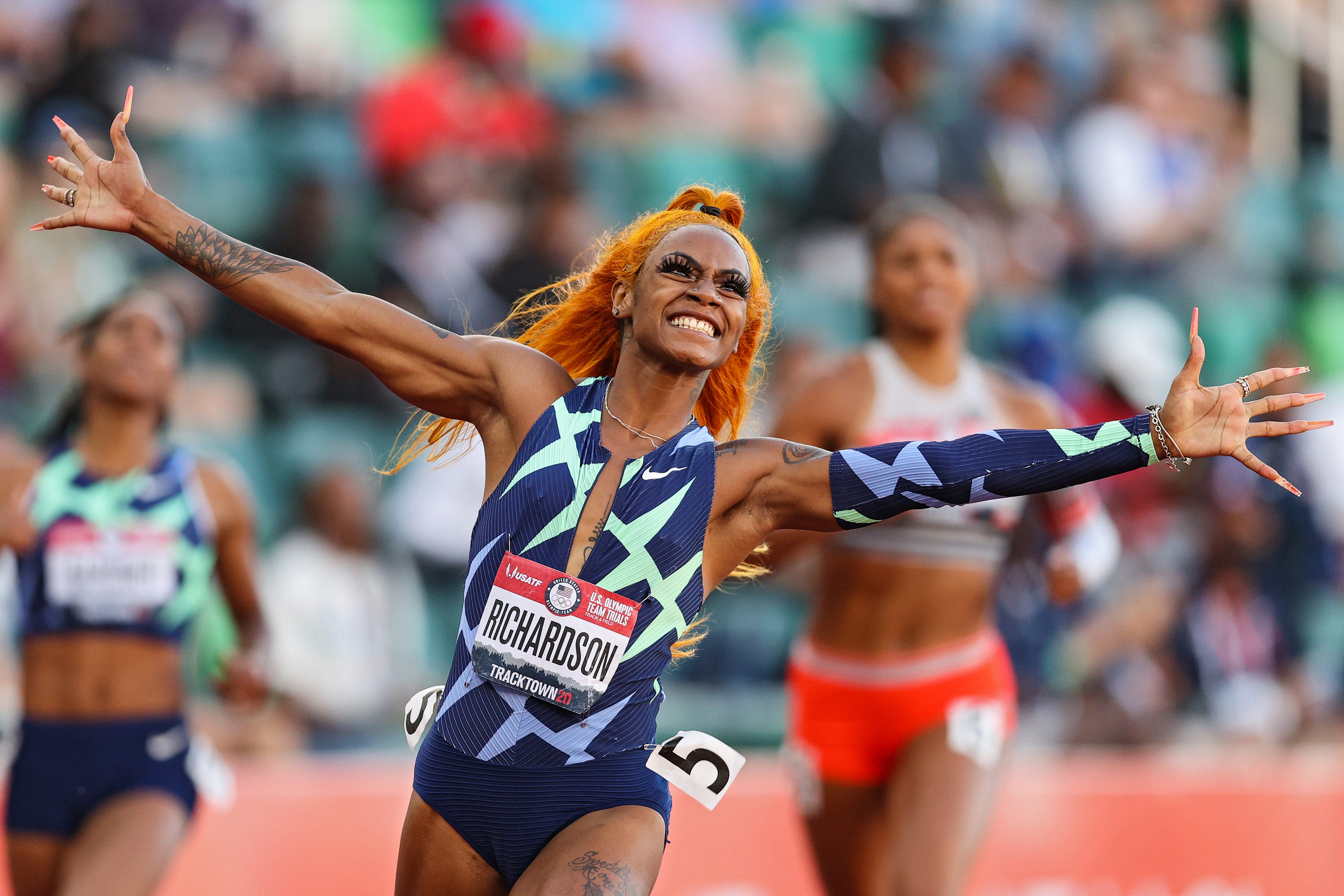 U.S. track sensation Sha'Carri Richardson will not be able to compete in the Olympic 100-meter race after testing positive for THC, the chemical found in marijuana.
Richardson failed a drug test following her victorious 100-meter race at the U.S. Olympic Track and Field Trials on June 19, according to the United States Anti-Doping Agency.
The 21-year-old accepted a 30-day suspension that ends July 27, which would be in time to run in the women's relays. Richardson's one-month ban is the minimum punishment after she "successfully completed a counseling program regarding her use of cannabis."
On Friday, Richardson went on TV and said she used marijuana as a way of coping with her mother's recent death.
"I was definitely triggered and blinded by emotions, blinded by badness, and hurting, and hiding hurt," she told NBC. "I know I can't hide myself, so in some type of way, I was trying to hide my pain."
Marijuana is on the World Anti-Doping Agency's list of prohibited substances, and both USADA and the United States Olympic & Paralympic Committee follow the WADA code. Despite the federal ban on cannabis, a number of states, including Oregon, where Richardson tested positive, have legalized weed for recreational use.
Her Olympic future is now in the hands of USA Track & Field, the sport's governing body in the U.S., which hasn't made an announcement about whether she would compete with the relay team.
"This will be the last time the U.S. doesn't come home with a gold medal in the 100," Richardson said to NBC.